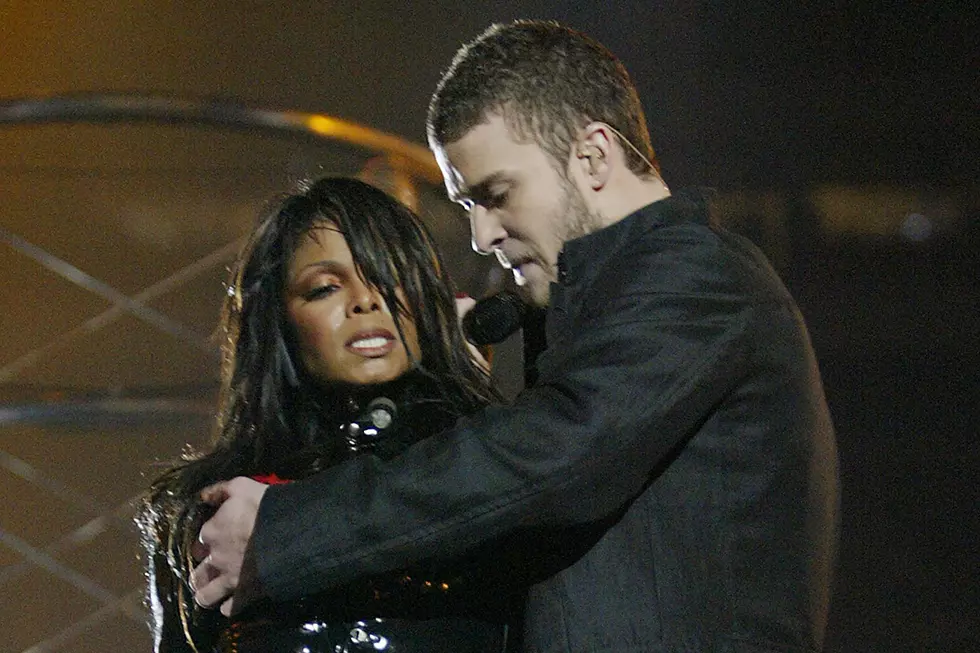 Justin Timberlake Says He and Janet Jackson Made Amends After Nipplegate Scandal
Frank Micelotta/Getty Images
For those who don't remember, Timberlake was Jackson's surprise guest during her Super Bowl Halftime concert. After he performed "Rock Your Body," Timberlake ripped off one of her bra plates, which revealed Jackson's pierced nipple.
The incident sent shockwaves across TV households who watched the live broadcast. The fallout was swift and severe for Jackson who was allegedly was banned from performing at the Super Bowl.
In an interview with Beats 1's Zane Lowe, Timberlake revealed that he and Jackson spoke about the incident and resolved the situation regarding the wardrobe malfunction.
"Absolutely, yeah. And I don't know that a lot of people know that," he said. "I don't think it's my job to do [tell the public] because you value the relationships that you do have with people."
As for Timberlake, the incident was a learning experience that he dare won't repeat again.
"I stumbled through it, to be quite honest," he said. "I had my wires crossed and it's just something that you have to look back on and go like, 'OK, well you know, you can't change what's happened, but you can move forward and learn from it.'
Stars Involved in Career-Ending Scandals: