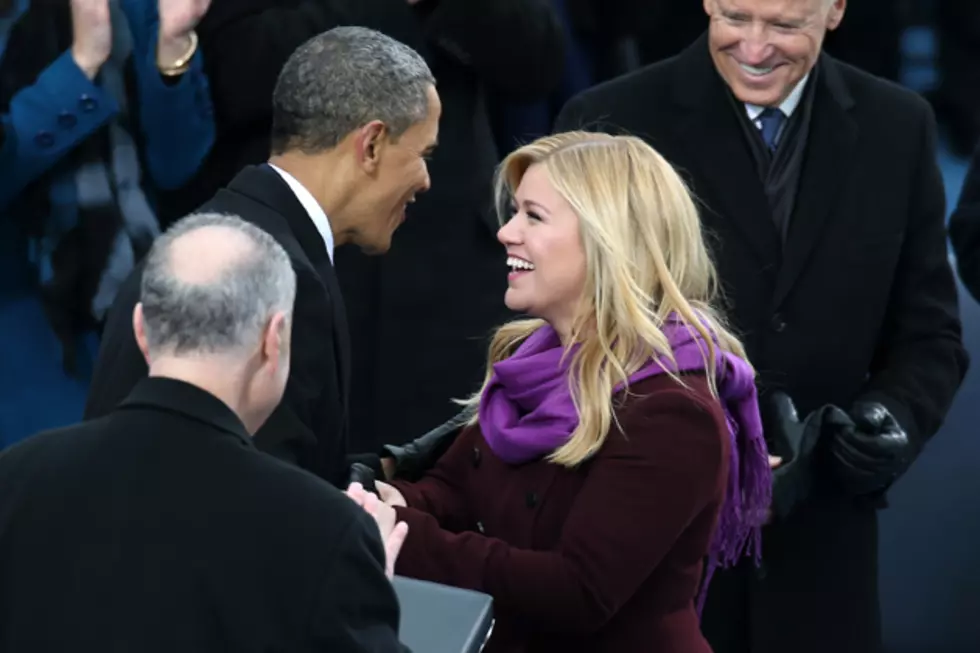 Kelly Clarkson Belts Out 'My Country Tis of Thee' at Second Barack Obama Inauguration
John Moore, Getty Images
Kelly Clarkson took center stage at today's (Jan. 21) inauguration of President Barack Obama, belting out 'My Country Tis of Thee' after the president delivered his speech about his initiatives and plans to improve the country during his second term.
Clarkson opted for a simple, pink scarf and maroon Robert Rodriguez coat to keep warm while singing for the president and the country. It was a smart choice, as opposed to wearing red, white and blue and being too obvious or contrived, even. She was showing her patriotism in a more natural and honest way -- by showing up and singing with the kind of emotion you just can't fake.
Even though it was bitter cold in Washington, D.C. this morning and this afternoon, Clarkson's voice was in tip-top shape, and she didn't miss a note. Come on, don't pretend like you weren't expecting a line flub. That always happens when celebs sing patriotic songs at major national events like this. But then again, that's usually the national anthem and at sporting events, not 'My Country Tis of Thee' at presidential inaugurations.
That said, Clarkson's flawless rendition was a gorgeous way to usher in Obama's second stint in office. We noticed she went up to the wrong mic at first, which was cute!
You could see Obama mouth "Thank you" to Clarkson as she wrapped the song with a sheepish grin on her face, looking like she was thinking, "OMG, I can't believe I'm here and singing for Barry!" He gave her a kiss on the cheek, too.
Nice work, Kelly! Your home state of Texas should be proud of your performance today.