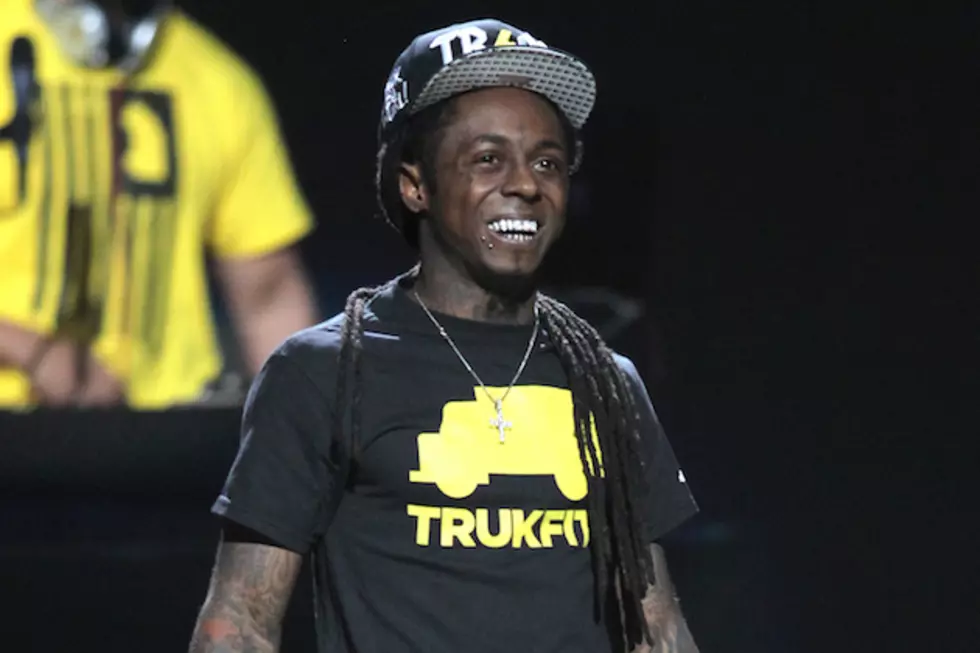 Lil Wayne Reportedly to Star in Pixar Movie 'The Good Dinosaur'
Isaac Brekken, Getty Images
Rapper Lil Wayne is quite an animated figure in the rap world, but it looks like he's going to bring his unique personality to film. According to ScreenCrush, Weezy will reportedly voice a character in a new Pixar flick titled 'The Good Dinosaurs.'
The animated movie will be in 3D and will feature a cast of voiceovers from Jason Alexander, John Ratzenberger and Joan Rivers. The premise of 'The Good Dinosaur' goes something like this:
"What if the cataclysmic asteroid that forever changed life on Earth actually missed the planet completely and giant dinosaurs never became extinct?"
The movie will follow the friendship between a boy and his pet brontosaurus. 'The Good Dinosaur' will be directed by Bob Peterson and Peter Sohn who both worked on the 2007 animated film 'Up.' Their previous credits include such box-office hits as 'Cars' and the 'Toy Story' franchise.
We don't know what kind of dinosaur Wayne will play in the movie but a baby Tyrannosaur Rex wouldn't be too far of a stretch since he's been a tyrant in the rap game for over a decade.
'The Good Dinosaur' is set to rule in theaters on May 30, 2014.
Watch the Lil Wayne 'My Homies Still' Video Feat. Big Sean