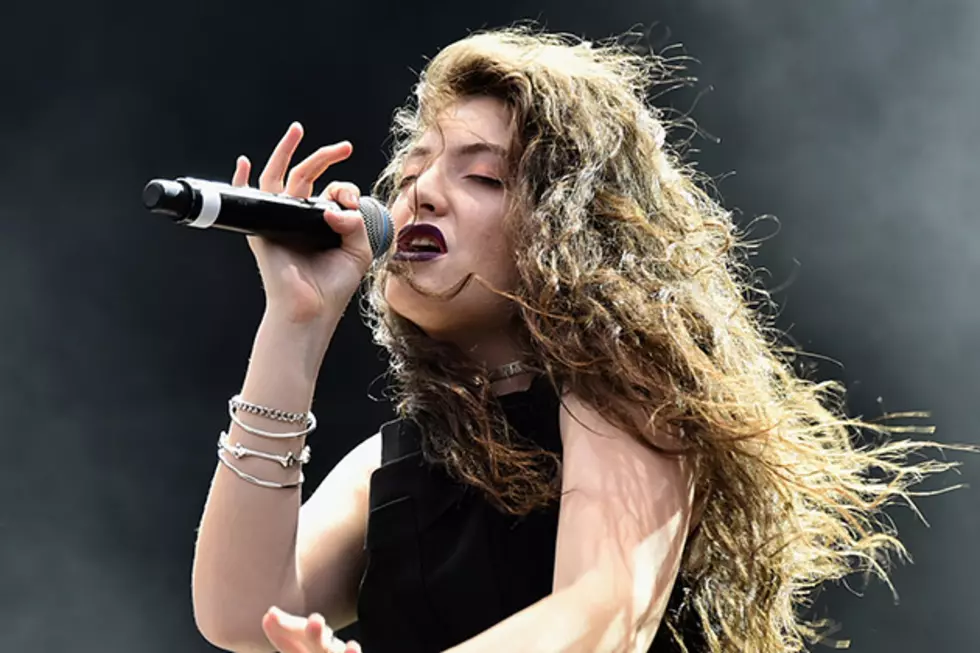 Lorde Talks 'Hunger Games: Mockingjay' Soundtrack & Weird Al Parody
Theo Wargo, Getty Images
On Thursday, it was revealed that singer-songwriter would help curate the upcoming soundtrack for 'The Hunger Games: Mockingjay - Part 1,' which hits theaters this November. Lorde will also be doing the lead single for the film.
"I was just saying that I literally watched the second film in a movie theater in New Zealand like a year ago," she said. "And now I get to curate the soundtrack. It's crazy."
Lorde revealed that the opportunity came to her from her publisher. "I had this idea that it would be really cool and I think I know what is the right sound for the project. So they were really into it and it just started happening."
While she won't reveal any of the artists that will be on the album, Lorde says that the collection of songs will feel like her own. "It's really been my baby, which is awesome. It's so rewarding, but it blows my mind that this massive studio has just handed the reigns over to a 17-year-old."
She also admitted to being a huge fan of the series, saying, "I think there's something about the 'Hunger Games' that makes it a very modern-feeling blockbuster franchise. Often you get a heroine in a movie like that and they're just not cool characters. They're kind of sappy or kind of boring. But Jennifer (Lawrence) perfectly embodies Katniss Everdeen and you can't not be interested in that character."
The site also asked Lorde about her thoughts on 'Weird Al' Yankovic's 'Royals' parody titled 'Foil.' Lorde said that she was "psyched" to be a part of the album, adding, "He asked ages ago if he could do it and I was like 'PLEASE! Please, can you do something with 'Royals.' I was listening to 'Weird Al' parodies when I was like 10 — especially that one that he did of 'Confessions' by Usher."
Weird Al Talks 'First World' Problems