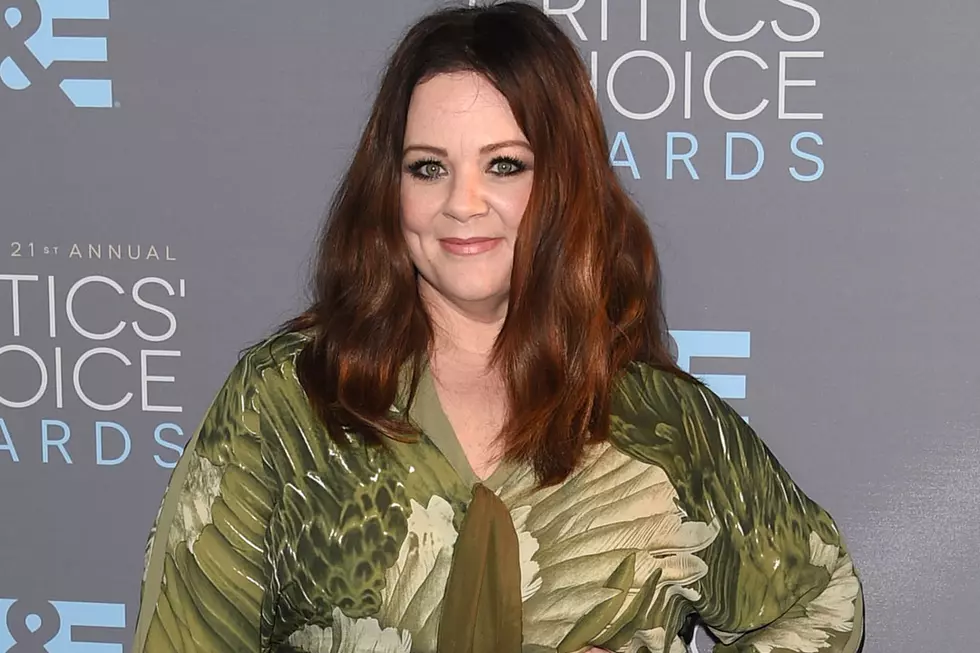 Melissa McCarthy Says She Wasn't Asked to Join 'Gilmore Girls' Revival
Jason Merritt, Getty Images
Gilmore Girls fans are experiencing true bliss at the moment. The beloved television series is, mercifully, getting a revival (probably in an attempt to rectify its lackluster final season), and the majority of the show's core cast has already signed on to participate. But one Stars Hollow resident has been noticeably absent from the ever-growing list of characters: The quirky, if slightly neurotic, perfectionist chef Sookie St. James.
Co-creator Amy Sherman-Palladino claimed in the past that actress Melissa McCarthy (who portrays Sookie on the show) was simply too busy to be part of the reboot. But according to McCarthy, she was never asked to come back in the first place.
A fan tweeted McCarthy earlier today, writing, "PUH-LEEZ come back to Stars Hollow!!" to which the actress responded, "Thanks for the invite, but sadly no one asked me or Sookie to come back to Stars Hollow. Wish them all the best!!"
Sherman-Palladino previously stated said they weren't writing McCarthy's character into the revival because she didn't have the time to appear.
"She's really f—king busy," she said in an interview with TV Line. "But the thing I have said [to her team] is, 'Look, if Melissa is available and has an afternoon free, I'll write her a scene. Melissa was one of us. If she has a spare moment to run over [to the set] — even if for just a cameo — we would be totally game. And if it's a last-minute thing, I would write her in and we would figure it out. That's the way we left it."
See The Cast of Gilmore Girls: Then + Now