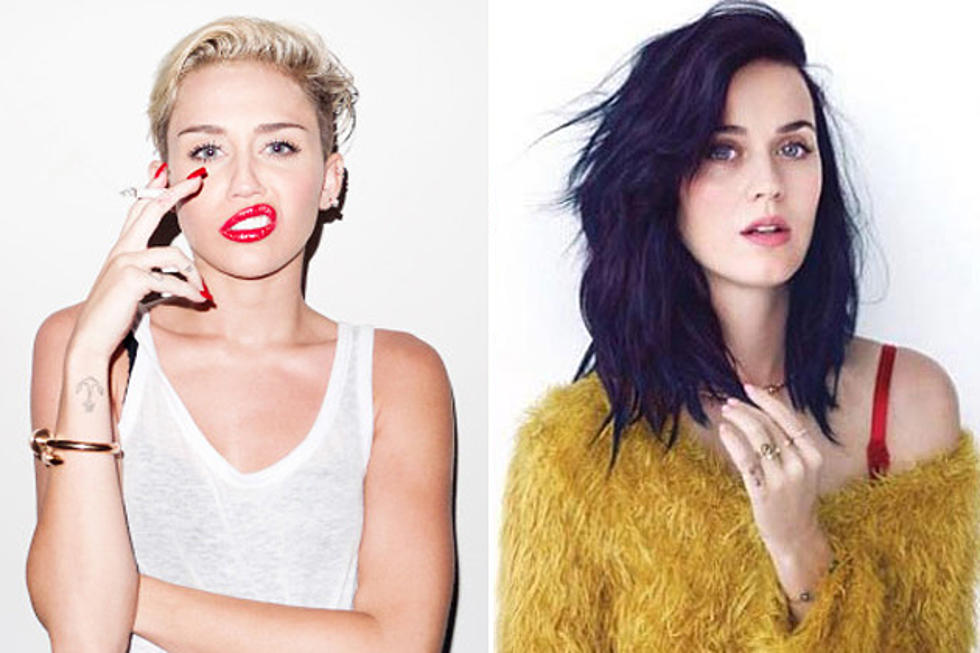 Miley Cyrus vs. Katy Perry: Whose New 'Mature' Look Do You Like More? – Readers Poll
YouTube / Twitter
For the past year, it seems like Miley Cyrus has been doing everything she can to shed her squeaky-clean Disney Channel image. (Hannah Montana is like a distant memory to us.) As Mi twerks her way in and out of controversy, Katy Perry, another boundary-pushing star is toning it down. Who's makeover (or makeunder!) do like more: Miley's or Katy's?
It began with a bleach blond pixie cut and has escalated into unexpected collaborations (Snoop Lion, anyone?), a bizarre music video, and countless edgy red carpet looks. It's official: Miley is no longer a kid. "It's not like I'm losing who I am — I actually found out more about who I am by making this music," she told Billboard back in June. "I'm going on a journey, and that's more than a lot of 20-year-olds can say. And I'm still going to change so much. Because I'm not the same person I was six months ago — I'm not even the same person I was two weeks ago."
Katy Perry, on the other hand, went from a candy-coated teenage dream to less-costumey version of herself. The 'ROAR' singer is ditching the blue wig in favor of a natural look that suits the singer's authenticity, as well as her recent life changes. "It's just metaphorically speaking," Katy told Ryan Seacrest. "It's time to move on to the next era, which is bigger and better and just something different because we all know that we like that 'Teenage Dream'-era, but everybody evolves. The people that bought my record have evolved, so they want something different. I'm older. I've got new things in my life and new perspectives."
Who's new mature look do you like better: Miley's edgy cut and attitude or Katy's stripped down beauty? Vote in the poll below!