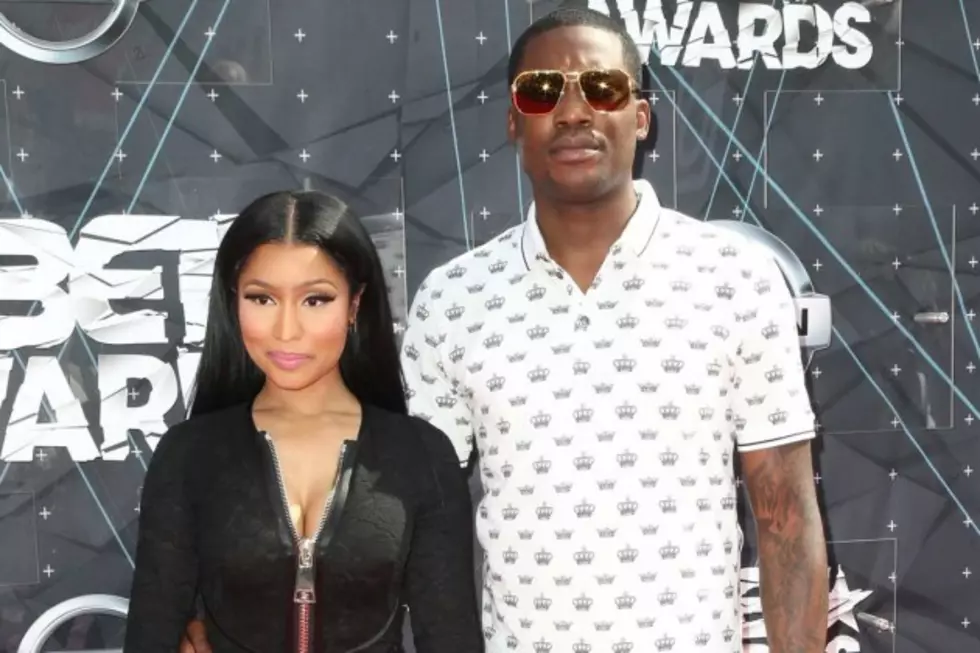 Nicki Minaj's Mom Approves of Meek Mill
Frederick M. Brown, Getty Images
In her and boyfriend Meek Mill's first-ever joint interview, Minaj admitted to GQ that it took some time for her mom to sign off on their relationship.
She said, "The only person was my mother. My mother only knows Meek from what she sees in public, in the media. She's met him now, but she just wants to make sure he's a nice guy. She's overprotective of her daughter."
Minaj makes the point that she's had a total of three boyfriends in her life, saying, "I've never dated around…I don't have a whole lot of experience in that department so my mother and my family were very like, 'What?'"
The "Anaconda" rapper says she doesn't trust easily, but once she does, she's in it for the long haul -- which is why her relationship with Mill is such a big deal. She said, "This is a big step, because they've only known one thing for over a decade. Even my pastor, who's like a second mother, was scared. Everybody was just scared. Those women were scared for me because when I love someone I really let them in, and I really let my guard down, and I think it's only natural for a mother to just, you know, she just wanted to make sure I wasn't rushing into anything."
And for the nonbelievers who think Minaj and Mill's relationship is just a publicity stunt because of how quickly (and publicly) they declared themselves a couple, Minaj sets the record straight on that, too: "I think one of the biggest misconceptions at the beginning was that people thought that me and him just popped up out of the blue and were just in a relationship. We were friends for a very long time and he was someone that I was able to really confide in. Nothing that we do is for TV."
Minaj continued, saying she was previously encouraged to conceal her past relationship for the sake of her career: "My decision to be public about my relationship came before I even met Meek. I was in another relationship and I said after I drop my third album that I don't care anymore what people think. I'm going to be vocal about who I'm with. It just so happens that I'm with a new guy. When I came in the business, you couldn't tell people you were in a relationship, because record company and management said that doesn't make you appealing to men. So don't tell people you're in a relationship. So after you do that for ten years it becomes something you feel like you have to do."
Eventually, it got to the point where Minaj knew she couldn't keep it up anymore: "It's difficult to break out of that box. So I just vowed to myself, 'Look, I'm about to put out a new album, I don't care anymore.' It just so happens I'm in a new relationship but I was planning on doing that before I was with Meek, because now it's to the point where it's different. The music industry is so different. People don't care if you're in a relationship, but in the beginning it wasn't like that. Take Janet Jackson. People didn't know she was married for nine years or something like that. It was a taboo thing in the beginning. I didn't want to hide that side of my life anymore."
You can read the full interview over at GQ.
See Photos of Nicki Minaj + More Celebrities Without Makeup