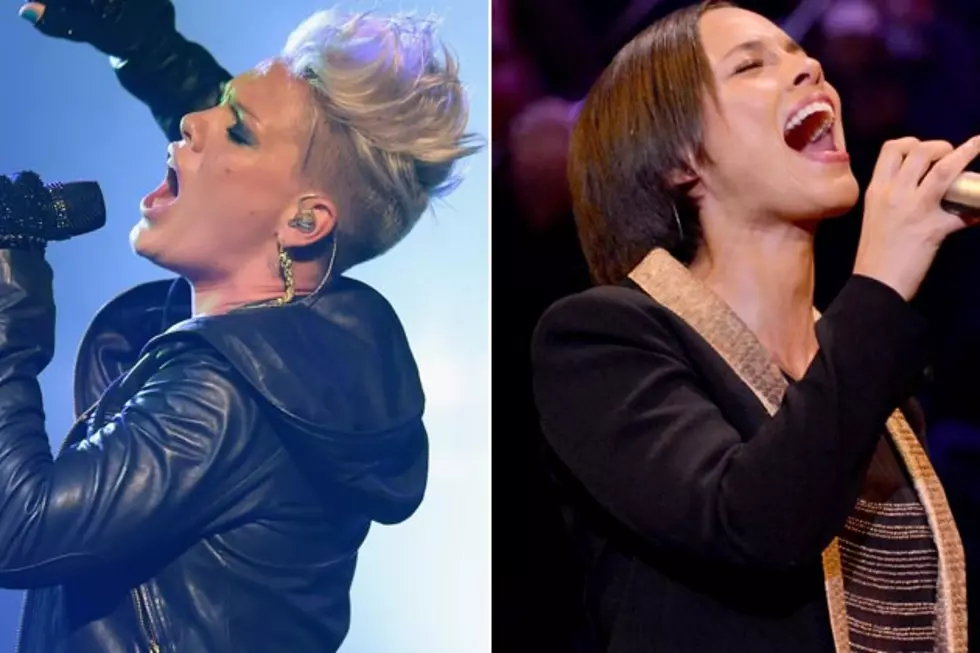 Hear Pink Cover Alicia Keys' 'Girl on Fire'
Scott Barbour / Michael Buckner, Getty Images
Pop stars covering each other's songs is a rather common convention in this era. They do it all the time. The latest killer cover is delivered by Pink, who turned in a sensational, roof-raising and scorching cover of Alicia Keys' latest hit 'Girl on Fire.'
Pink did such a good job with it that if you told us this was Keys herself singing, we'd probably (sort of) believe it.
Pink and Keys both have bluesy, room-filling voices, so if anyone is vocally adept enough to tackle this hard-to-sing track with the required skill, it's Pink. She covered the song for BBC Radio 1's Live Lounge, and we're sure she made Keys proud with her largely loyal rendition.
Since Pink is a bit edgier than Keys -- and that's no disrespect to Keys, at all -- she was able to turn up the heat and the volume, and give it a bit of a rock 'n' roll edge.
In lesser hands, this would have been a hot mess, but Pink's got the vocal range and chops and made it work.
She was backed by musicians and singers, so the cover has a full, harmonized sound. It was so well-produced, that it sounded like a moment from a Pink concert caught on tape.
Listen to it once and we promise that you'll put it on repeat at least five or six times. It's that good.