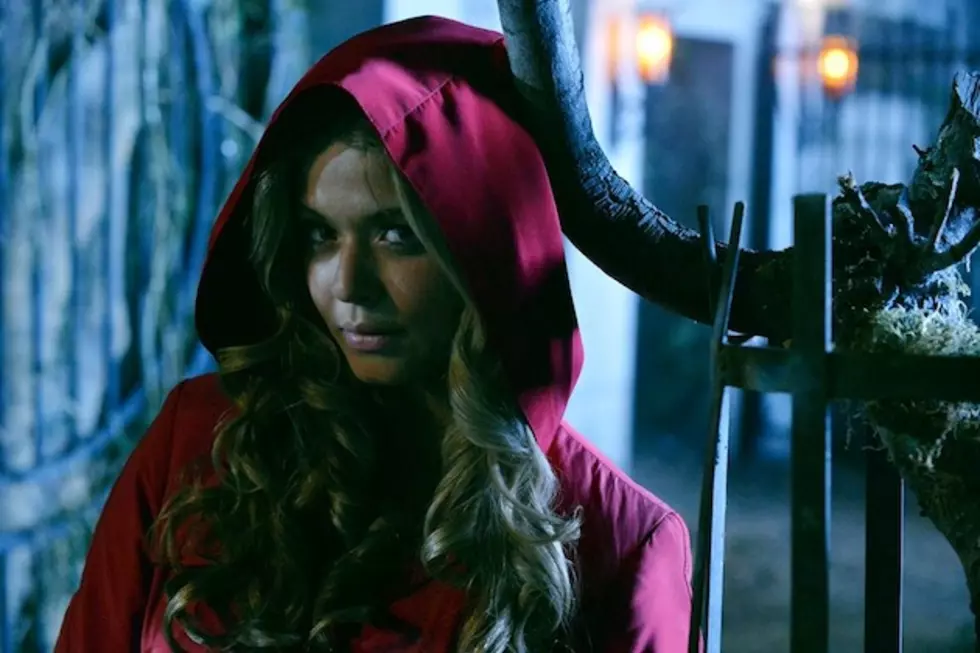 'Pretty Little Liars' Spoilers: What Can We Expect in 'Hot for Teacher' + the Season 4 Finale?
ABC Family
If you can't wait until the remainder of Season 4 airs to find out where things are heading on 'Pretty Little Liars,' we have a synopsis for the episode 'Hot for Teacher' (4x18) and what to look forward to in the season finale.
As always, proceed with caution. This post is FULL of spoilers.
First things first, here's what will happen in the episode 'Hot for Teacher,' which will air on Feb. 4.
With Spencer's possible Board Shorts revelation, she is now more determined than ever to prove her theory before bringing it to the other girls' attention – especially since it could have a devastating effect on one of the Liars. But with many sleepless nights fueled by prescription medication, Hanna starts to notice Spencer's odd behavior. Will Detective Hanna be able to figure out Spencer's secret before Spencer is ready to share?

Meanwhile, Emily looks to make amends with Alison through Shana, and all of Aria's lies start to take a toll on her.
Could Board Shorts be Ezra and Spencer has stumbled on his secret, a secret which will destroy Aria? Or is Board Shorts someone else entirely?
As for the other liars, it seems that Alison and Emily finally met up but things didn't go so well and they need a mediator, and Hanna is apparently still reeling over her breakup with Caleb and needs medication to help her cope. Or could her reliance on pills be for something much much worse?
As for the impending Season 4 finale, apparently we are in for a treat.
Thisgoes in line with what actress Nia Peeples (who plays Emily's mom) said in an interview last year At the time, she promised fans that "by the end of this season, everything is wrapped up so that we are clear on some important things."
Are we sure we're talking about the same TV show? If 'Pretty Little Liars' likes doing one thing, it's keep us guessing.
You can catch 'PLL' this Tuesday (Jan. 21) on ABC Family at 8PM EST.