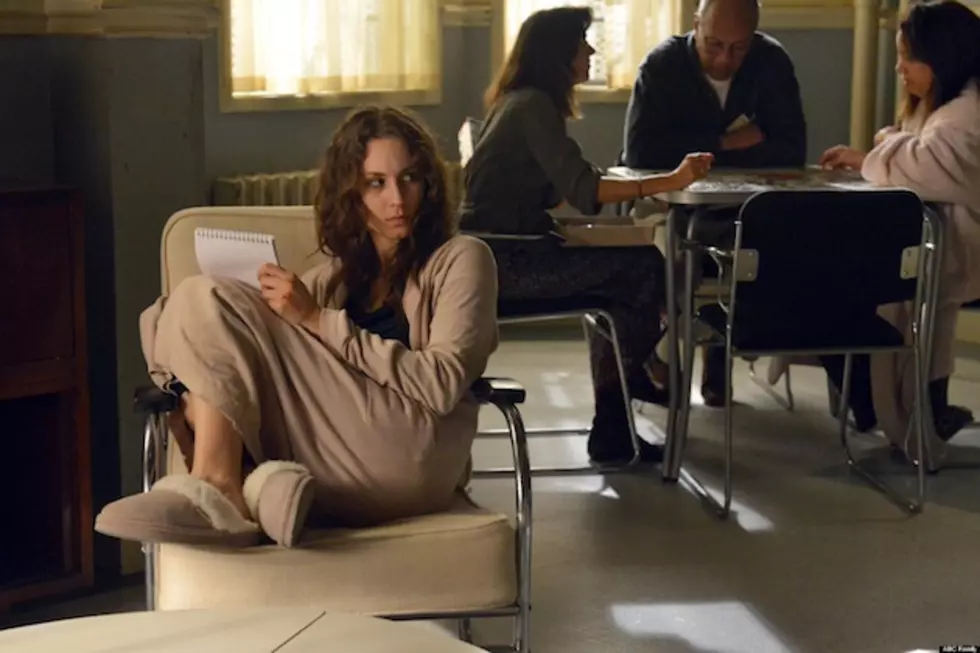 'Pretty Little Liars' Spoilers: Does a New Radley Patient Have Something to Do With 'A'?
ABC Family
Get ready, 'Pretty Little Liars' fans, because it sounds like the Liars will be taking a trip to Radley! Yes, another one. Could it have something to do with the 'A' team?
Continue reading to find out what 'A' has to do with it.
According to TVLine, during Season 5 the girls will meet a 19-year-old character, a patient named Big Rhonda.
She's described as "unkempt, disruptive and unsettling."
Could she have anything to do with the mysterious death of Toby's mother? Or does she have other connections to the 'A' Team? Like perhaps Ali's now-deceased mother, who happened to be on the Radley Board of Directors.
'PLL' Season 5 will return to ABC Family at 8PM on Tuesday, June 10. We're assuming the trip to Radley Sanitarium will take place later in the season.