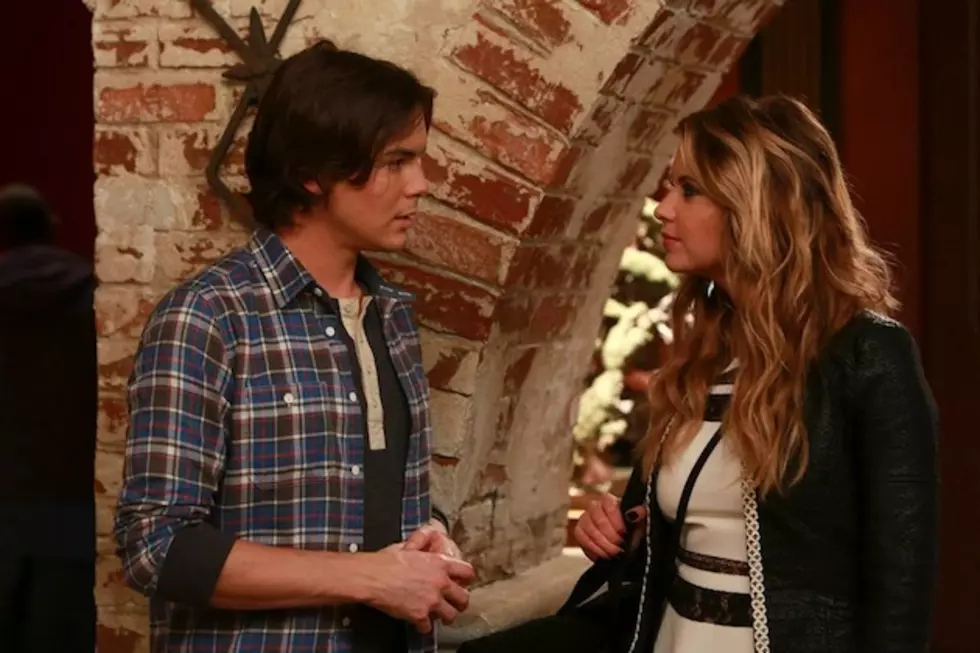 'Pretty Little Liars' Spoilers: Will Caleb Return For Season 5 + Who is in Danger in the Premiere?
ABC Family
We know, we know. 'Pretty Little Liars' Season 4 isn't even over yet and we're already inundating you with news from Season 5. But this is good news, we promise!
Keep on reading to find out if Caleb (and in turn Haleb) will return next season and just how a main character will find themselves in serious danger during the premiere.
So the most important question on everyone's mind is this: will Caleb (played by Tyler Blackburn) be returning to Rosewood following the cancellation of his spin-off show 'Ravenswood'?
Thankfully, ABC Family has confirmed that Blackburn has signed on as a Season 5 series regular. No word yet on whether they will seek to tie up lose ends from his show's abrupt cancellation.
According to the channel's press release, Caleb will be returning to the show early in the season, meaning that the whole Hanna/Travis angle is going to get a lot more interesting. Bring on the love triangle!
Unfortunately for him, things in Rosewood are just as crazy as usual and apparently the Season 5 premiere (June 10) will start with one character being rushed to the hospital.
As E! Online teased, "What do a paramedic and two surgeons have in common? All three are featured in the season five premiere of 'Pretty Little Liars,' which will find one of our beloved characters in serious danger."
Oh no! We're assuming this will directly carry over from the Season 4 finale based on the explosive promo, but we could be wrong. We'll just have to wait and see.
The 'Pretty Little Liars' finale will air this coming Tuesday (March 18) at 8PM ET on ABC Family. Suffice it to say the suspense is killing us.