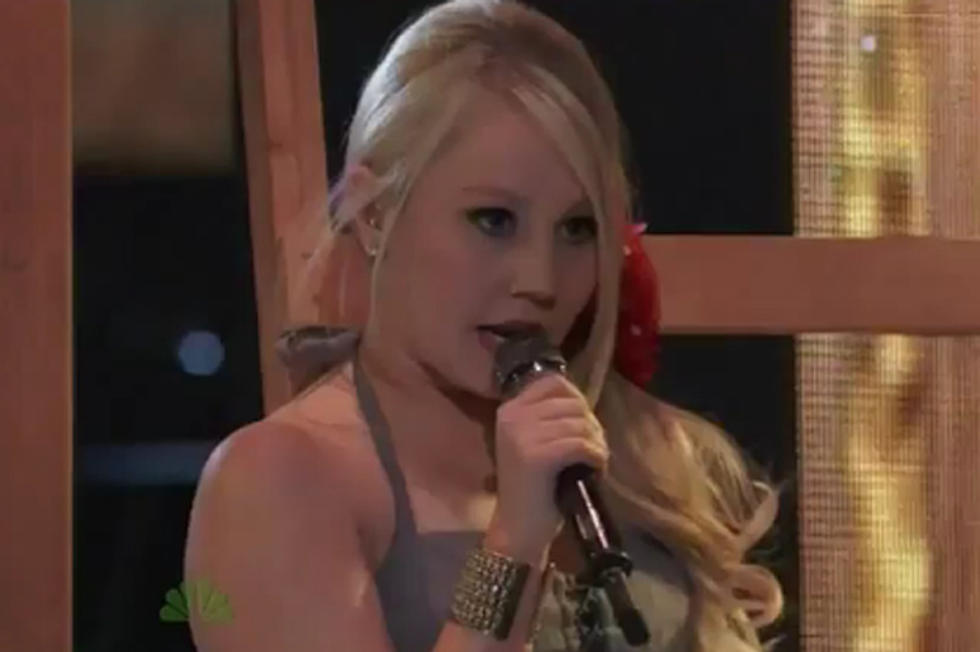 RaeLynn Proves 'She's Country' On 'The Voice'
Kicking off the quarterfinal performances, country crooner RaeLynn took on Jason Aldean's 'She's Country' on 'The Voice' stage.  The Team Blake member gave an energetic performance that had all the judges praising the young star.
Coach Blake Shelton couldn't hide his love for RaeLynn, telling her after the performance, "This is the most proud moment I have had all season."  Before collecting the judge's accolades, RaeLynn talked about her firm country roots in her prepackaged clip.  She said, "I live and breathe country music," and pointed out that she is the only country artist left this season.
While Raelynn essentially gave the same performance she did last week, this time the song choice was a much better fit.  Her unique tone and deep voice worked very well on the choruses.  You could tell RaeLynn connected with the lyrics.  We were specifically impressed she was able to remember the rapid-fire lyrics.  Nobody can say she doesn't know how to work a crowd.
After receiving a standing ovation from Blake, the rest of the judges weighed in positively.  Christina Aguilera gushed, "You make me wanna sing country."  Cee Lo told her, "This is the best performance you have done."  Adam Levine echoed all the judges by saying, "The song was perfect, this was the best moment you've had."
RaeLynn is certainly peaking at the right time!
Watch RaeLynn Perform 'She's Country' on 'The Voice'