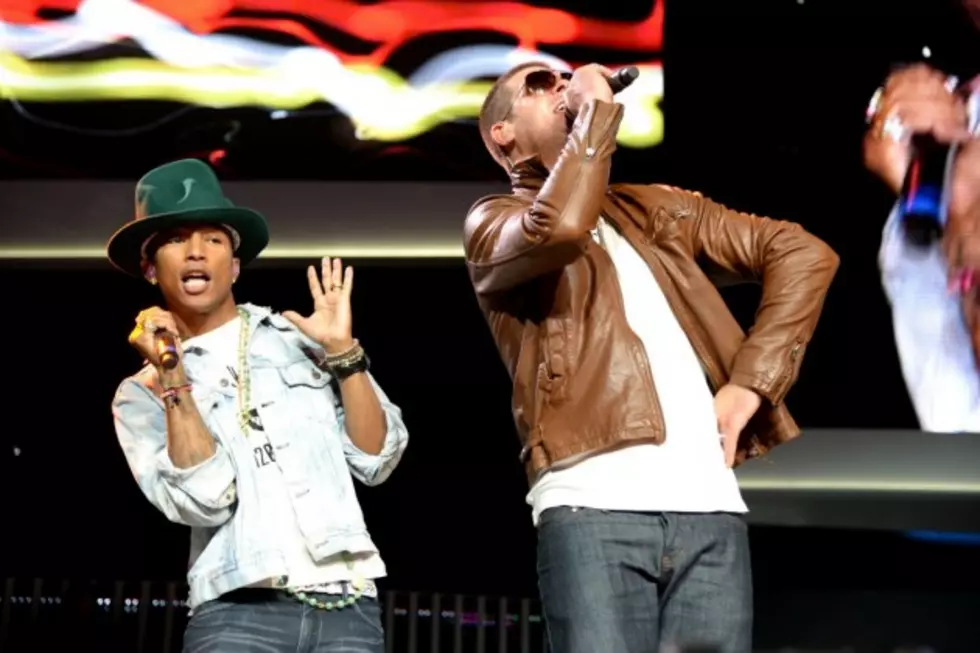 Robin Thicke + Pharrell Will Appeal 'Blurred Lines' Verdict
Jamie McCarthy, Getty Images
In an interview with Fox News, King revealed that his team would "exercise every post trial remedy" to make sure the decision doesn't hold, and compared the case to a baseball game's many innings.
According the King, the jury never heard the entirety of either song and relied heavily on testimony from a musicologist whose comparisons between the two were "based on elements of Gaye's song that were absent from the original sheet music." Apparently, when "Got to Give It Up" was released, only written music was subject to copyright.
King also noted that the loss isn't just one for Thicke and Williams' bank accounts; he feels this ruling will effect the music industry at large. "We owe it to song writers around the world to make sure this verdict doesn't stand," he said.
Thicke, Williams and T.I., who was also charged will copyright infringement, echoed these broader concerns in a joint statement: "While we respect the judicial process, we are extremely disappointed in the ruling made today, which sets a horrible precedent for music and creativity going forward."
That precedent may have already come back to bite Pharrell in the butt: TIME reports that the Gaye family are eying a lawsuit around Pharrell's 2014 hit "Happy," which is said to resemble Gaye's 1965 song "Ain't That Peculiar."
The lengthy "Blurred Lines" case, which has flooded news feeds since October, came to a close when on March 10 a jury sided with Marvin Gaye's family and ordered Thicke and Williams to pay $7.4 million to the Gaye estate. The sum was defined as $4 million in damages, plus $3.4 million in profits from the "Blurred Lines" single.
See Pharrell + More Celeb Disses Below!