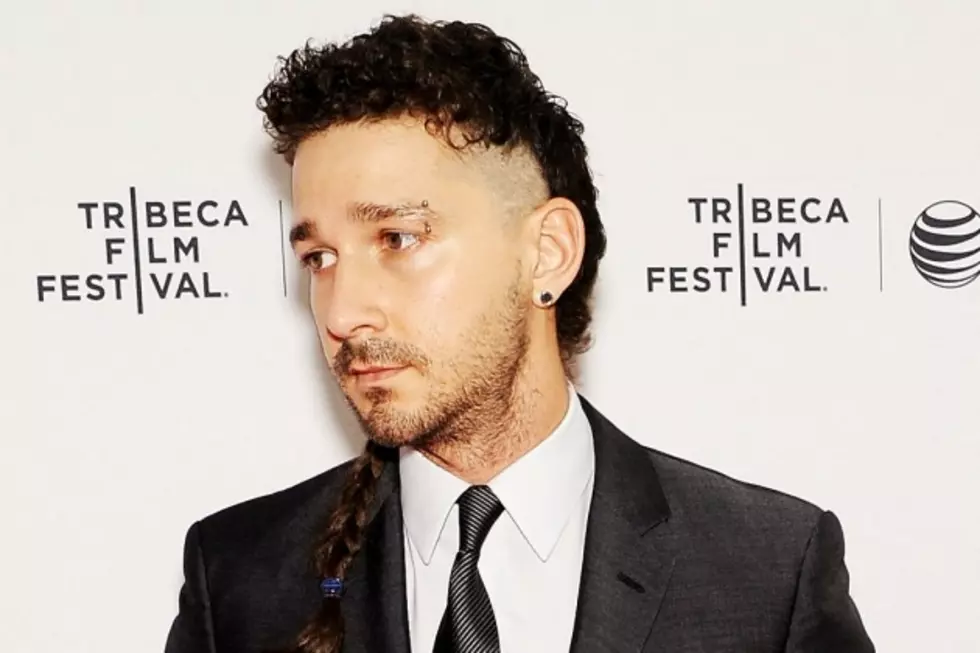 Shia LaBeouf Arrested In Austin For Public Intoxication, Jaywalking
D Dipasupil, Getty Images
Oh, Shia LaBeouf—you really need to stop taking your own advice, because sometimes, "just do it," is not the best plan of action.
On Friday evening (Oct. 9), the 29-year-old actor/performance artist/motivational screamer/Sia music video dancer was arrested in Austin, Texas and charged with a misdemeanor for public intoxication. The incident took place around 7:30 pm outside of a local bar when (an allegedly very inebriated) Shia reportedly continued to instigate police officers by jaywalking in front of them repeatedly after being warned to cool his jets multiple times.
The arrest took place within Austin's entertainment district along 6th Street, where the Austin City Limits Music Festival, which the actor is in town for, is currently under way through the weekend.
According the a report by TMZ, witnesses claim that before the arrest took place, Shia and a friend were actually denied entry into a bar for already being too inebriated. The actor was booked into the Travis County Jail and has already been released.
With regards to the incident, the Austin Police Department announced that "due to pending adjudication, no further details will be released at the time" in a statement.
Of course, this isn't the first time the former Disney Channel star has been arrested. In 2007, Shia was booked for refusing to leave a Walgreens in Chicago. In 2008, he was arrested again, this time for drunk driving. In 2014, the actor was arrested for disorderly conduct and criminal trespassing.
Louis Stevens would be proud.
Check Out These 5 Sexy Celebrity Bad Boy Transformations