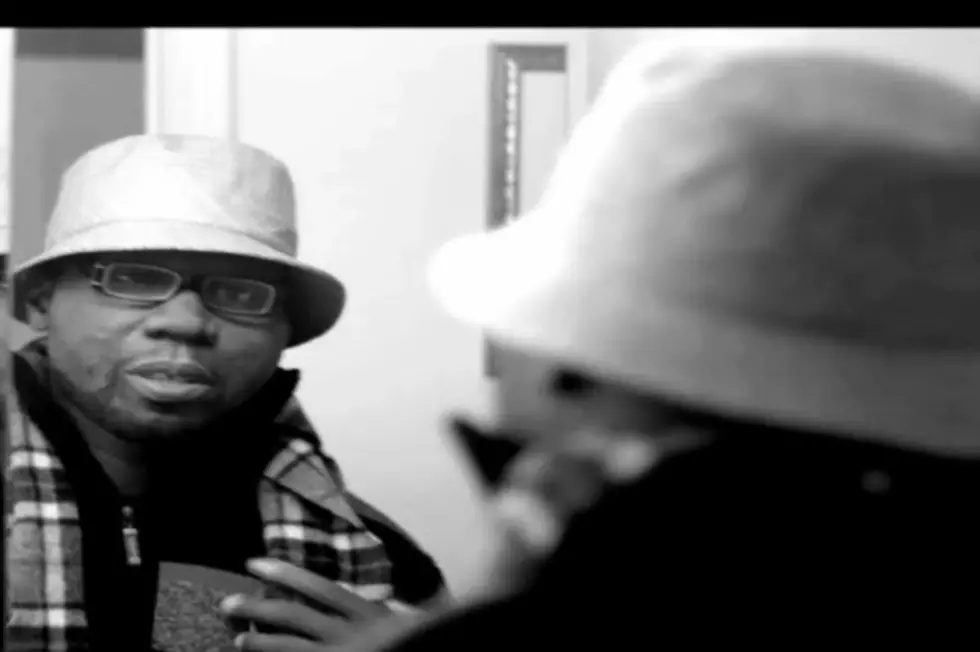 50 Cent Makes a Hit in 'Nah Nah Nah' Video
50 Cent goes for the jugular in his latest video for 'Nah Nah Nah.' The clip is a little grisly than his other visuals from 'The Big 10' mixtape series, so this is not for the squeamish. The 'Off & On' rapper also displays his acting skills as he plays a callous hitman out on assignment.
The black-and-white video is interposed with scenes of Fiddy, as the hitman, looking in the mirror peeling off his make-up and recounting his steps of his heinous work. We then flashback to him in a fat suit and glasses as he hunts down his intended target. When the victim arrives at his house, 50 springs into action as he guns down two people and uses a knife on a female victim.
Yeah, it's some intense stuff. The killings are implied so you don't see 50 actually doing the dirty deeds. G-Unit member Tony Yayo makes another cameo in the video playing the "clean-up man" who makes sure no evidence of the bloody murder is left behind. Yayo is such a good friend.
The visuals would be more interesting if it actually had a story line behind it. There's no explanation as to why this cold-blooded assassin was targeting these two lovely people. The song itself is banging with 50 rapping gritty rhymes reminiscent of his 2002 mixtape days. "I'm hot now / I'm bigger than the block now / Rolls drop, top down / Lambo, top down / Violate, get shot down," he warns.
50 Cent's 'Nah Nah Nah' is an interesting video to watch. We just hope the next time he decides to make a short film, he develops a story along with it.
Watch the 50 Cent 'Nah Nah Nah' Video Feat. Tony Yayo