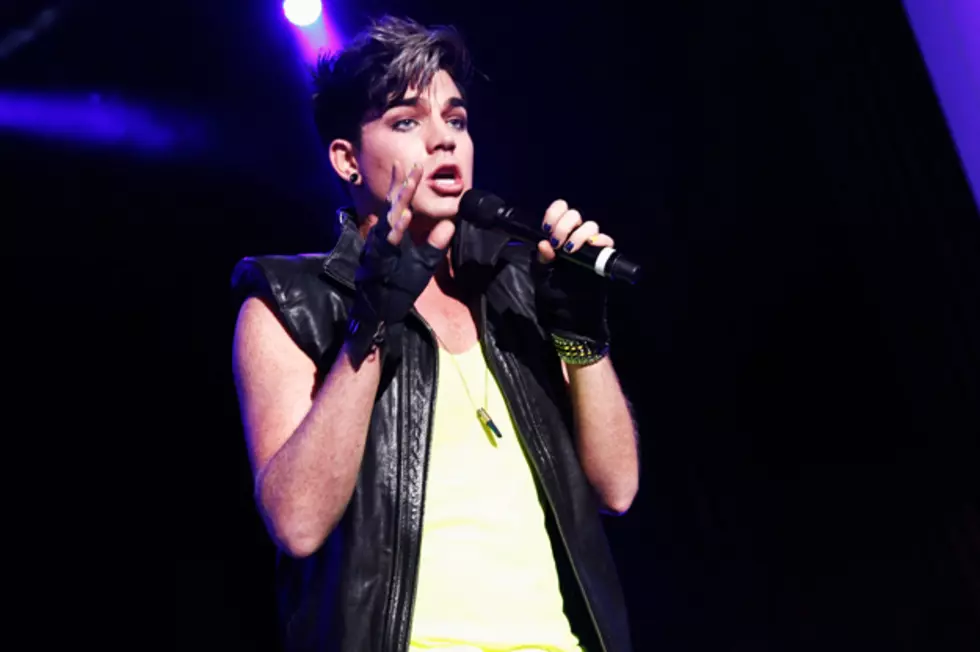 Adam Lambert Speaks Out on 'American Idol' Judging Rumors
Even though it hasn't even been confirmed that Jennifer Lopez is leaving 'American Idol,' as soon as rumors hit, so did whispers of who'd fill her high-heeled shoes. Adam Lambert was reported to be heavily considered for the judging spot, and with good reason -- he's one of the most successful 'Idol' alumni the show's ever had. So what does Lambert have to say about the rumors?
Lambert released a statement yesterday (July 9) about the gossip, basically saying that -- for now -- that's all it is. Gossip. Darn it!
"'Idol' has an amazing history of introducing great musical talent, and I was very fortunate to have had the 'Idol' stage play a big part in my career," Lambert said in his release. "If 'Idol' wants to talk to me about judging, I'd be more than flattered to have that conversation."
He continued today in a radio interview, but didn't smash our hopes just yet. "I'm just hearing about this today as well and so what a beautiful rumor," Lambert told Capital FM (quotes via MTV). "Listen, if -- and I say 'if' with a capital I-F -- if they were to approach me and if they were to say, 'We want you to be a judge on the show,' I would love that. I would jump at the chance." We would jump onto our couches (TomKat style) if Adam took it!
Adam's 'Idol' experience gives him a leg up on the competition, which is said to include Miley Cyrus, Fergie, Nicki Minaj and will.i.am (Katy Perry shut down talks already). "It is a game, the show is a game show in some regards," Lambert said of the 'A.I.' format. "It's about talent but it's also about strategy. It's also about thinking it through and picking the right songs and all that ... I would love to help."
Lambert added, "I've been a fan of the show since it's been on television. I owe my career to 'American Idol.' I mean, if it weren't for 'American Idol,' I doubt that I would be sitting here with you. I think it would be really exciting to be sitting at a judging panel and trying to help people reach their dreams."
Watch the Adam Lambert 'Never Close Our Eyes' Video