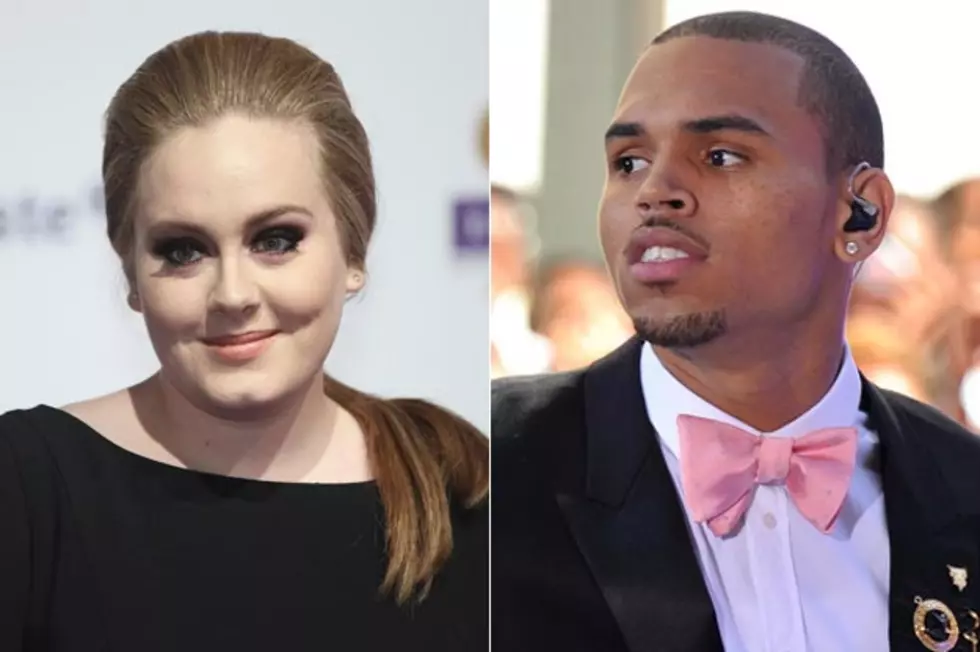 Adele, Chris Brown Added to Performance Roster for 2011 VMAs
By virtually all measures, Adele has been the most commercially successful artist of the year. Her album '21' is the year's top seller, and 'Rolling in the Deep' spent seven weeks at No. 1. The video is up for seven awards at the VMAs, including Video of the Year, Best Female Video and Best Pop Video. "Flabbergasted about the VMA nominations! Thank you, thank you MTV!," Adele wrote on her blog.
Brown is a contender for Best Hip-Hop Video for 'Look At Me Now,' his team-up with Lil Wayne and Busta Rhymes. Weezy, who confirmed his VMA appearance earlier this month, has a second nomination in the same category for '6 Foot 7 Foot.'
We're still waiting to see if the show's other top nominees, Katy Perry and Kanye West, will be added to the bill. Both artists conveniently have breaks in their touring schedule that would allow them to attend, so keep your fingers crossed!
The VMAs air on Sunday, August 28 from Los Angeles. Plenty of additional performers will be announced in the coming weeks.
Watch the Adele 'Rolling in the Deep' Video