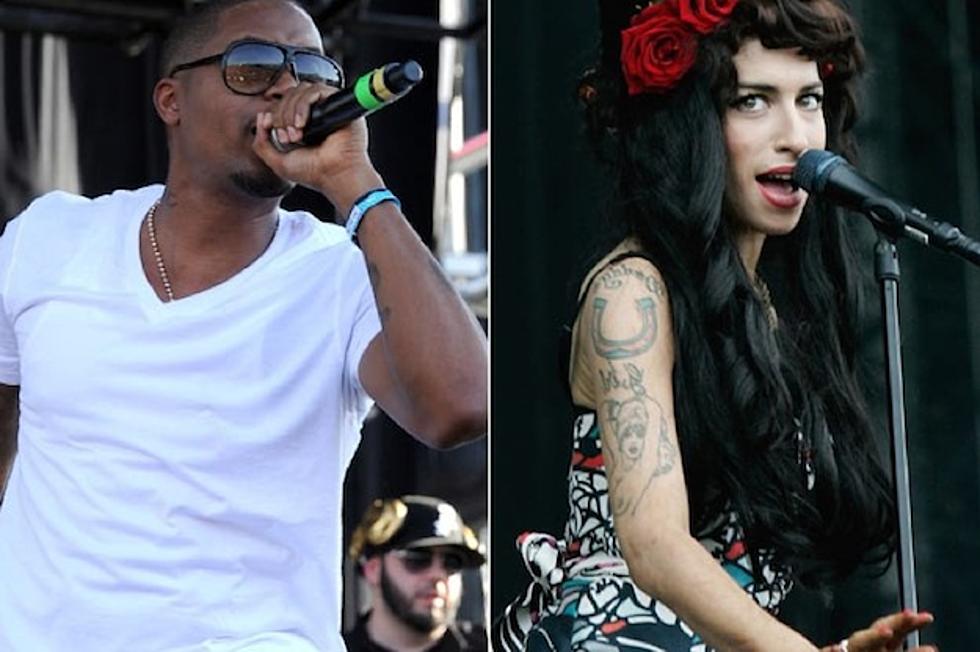 Amy Winehouse Resurrected on Nas' 'Cherry Wine' Single
On Nas' upcoming album 'Life Is Good,' the New York rapper pays homage to his late friend Amy Winehouse on the Salaam Remi-produced 'Cherry Wine.' It's no secret that Nas and Winehouse admired each other, in fact, the pair share the same born day (Sept. 14).
Much like their earlier posthumous collaboration, 'Like Smoke,' the song has a throwback-yet-contemporary sound. Over a soft marital drum beat, jazzy guitars and horns, Nas yearns about his ideal woman.
"I want someone who like the champagne I like / My a-alike, someone to talk me off the bridge any day or night / She teach me how to live, she ain't afraid of life / Not easily impressed with the rich and famous life," he raps.
Winehouse is regulated to the chorus as she sings, "Where is he? / The man who was just like me / I heard he was hiding somewhere I can't see / Where is he?" adding, "And I'm alone, and I realize that when I get home / I wanna go through my red and my cherry."
The song feels breezy like a late summer day. So pull up a chair, pour a glass of red wine and toast to another wonderful collaboration between Nas and Amy Winehouse.
Nas' 10th studio effort 'Life Is Good' will arrive in stores on July 17.
Listen to Nas, 'Cherry Wine' Feat. Amy Winehouse)