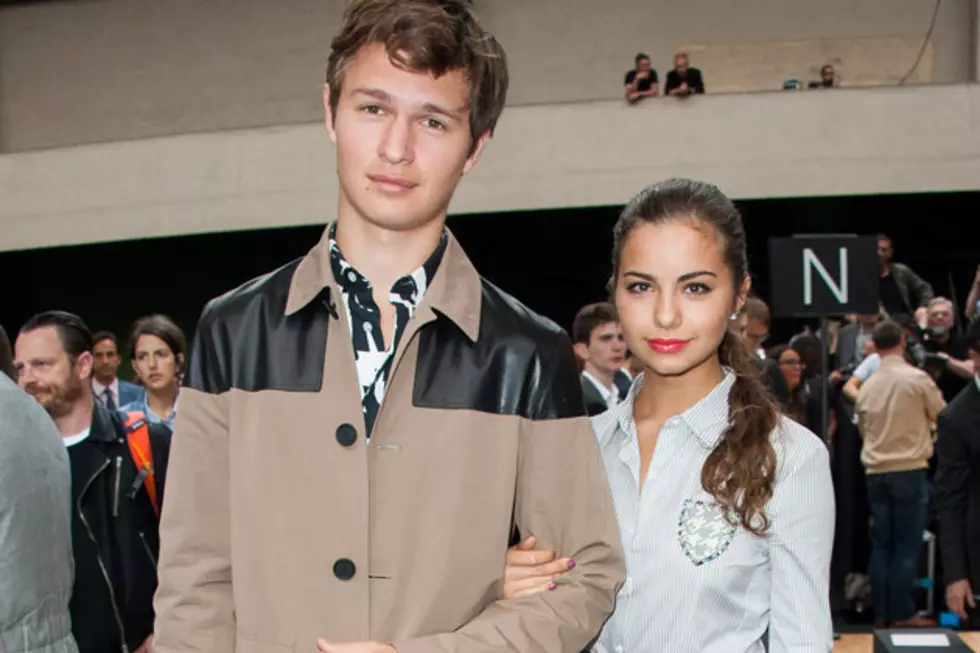 Ansel Elgort Splits From High School Sweetheart
Francois Durand, Getty Images
Ansel Elgort and his longtime girlfriend Violetta Komyshan have broken up.
Multiple sources confirmed the news to Us Weekly, who credit the actor's schedule as the reason behind the split.
"They tried to navigate his commitments, but between filming and press for the movies [it got difficult]," an insider told Us of the amicable split. Both Ansel and Komyshan attended New York's LaGuardia High School.
According to J-14, Ansel had been dating the ballerina for a few years, although the start of their relationship isn't known. 'The Fault in Our Stars' actor first stepped out with Komyshan in June at the Valentino show for Paris Menswear Fashion Week.
Back in March, Ansel spoke with the New York Post about his high school sweetheart, saying, "It's important to me to be with someone who I really trust, and if it's someone I knew before all of this, that's nice."
At the time, the actor also addressed his desire for privacy, crediting advice his 'Divergent' gave him.
"It goes back to what Kate Winslet told me: 'There's a part of your life that needs to be your own,'" Ansel said. "I don't know why who I'm in love with needs to be public knowledge."
You've Got to See These Celebs' Yearbook Pics