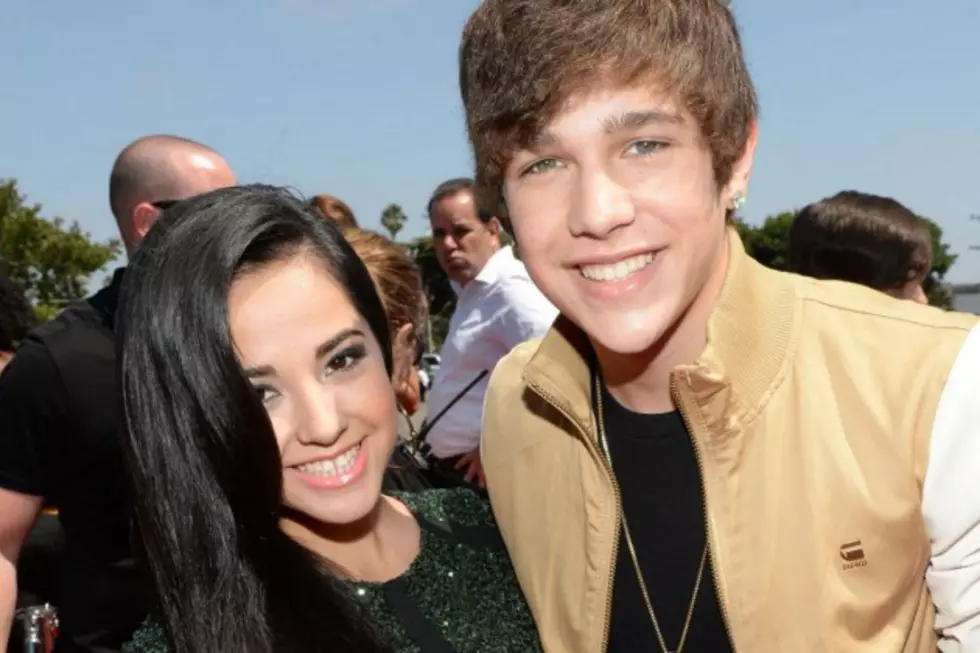 Becky G Says She's 'Fine' After Breakup With Austin Mahone
Michael Buckner, Getty Images
The nominees for PopCrush King and Queen of Young Hollywood, respectively, have officially severed their tie now that work is taking them in different directions, Just Jared has reported. Becky's on tour, Austin's promoting his new "Dirty Work" single and the stars have simply fallen out of alignment. Thankfully, though, they've remained friendly, the site insists.
And though breakups are never easy, Becky G assured fans she's hanging in there, and that she's taking the bit of heartbreak in stride.
"Guys I'm fine! I'm happy! I'm going on TOUR!! It's just stressful. But I promise I'm good :) love you guys," she tweeted to fans, and assured one particular follower that Austin is still "my boy."
In April, Mahone confirmed that he and his longtime pal were together, and gushed over Becky G.
"We're dating. It's crazy, I never had, like, a real relationship before, so it's pretty crazy," he said during an interview with MTV, according to RyanSeacrest.com. "It's great being in a relationship with someone that does the same thing you do. We understand each other, we understand what we do."
Surprised to hear that the two young singers couldn't stay in tune? Share your thoughts on love's latest casualty below.
See a collection of on-again/off-again couples: