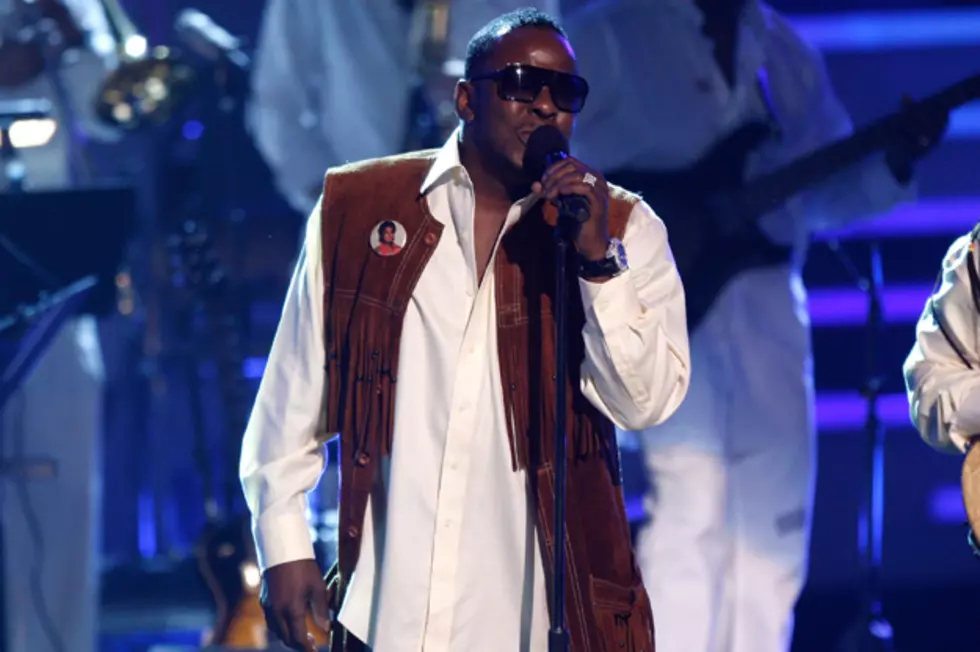 Bobby Brown Cries Onstage When Hearing About Whitney Houston's Death
While the world mourns the death of Whitney Houston, her passing hit home especially hard for ex husband, Bobby Brown. Just hours after learning of Houston's shocking and untimely passing, Brown broke down in tears onstage, dedicating his entire live performance to his former love and mother to their daughter, Bobbi Kristina Brown.
Brown performed at the Landers Center in Southaven, Miss. last night, just hours after Houston was found dead in her Beverly Hilton hotel bathtub. Brown sobbed onstage and had to stop more than once to regain his composure. "First of all, I want to tell you that I love you all," he told the crowd (quotes from PEOPLE via AceShowbiz). "Second, I would like to say, I love you Whitney. The hardest thing for me to do is to come on this stage."
Concertgoers stood by Brown, who was often accused of being Houston's gateway to drugs and her downfall. "Bobby asked us to pray for his daughter and to pray for him," concertgoer Don Scott said. "When he cried, I could feel the pain he was suffering, because he could not be with his daughter tonight, the time she needs him the most. I cried just watching Bobby speak."
Scott's wife, Lagina, was similarly moved. "Bobby sang for Whitney, and when he shed some tears the audience cheered him on," she said. "He was so awesome. He performed his heart out, even saying, 'I love you Whitney'."