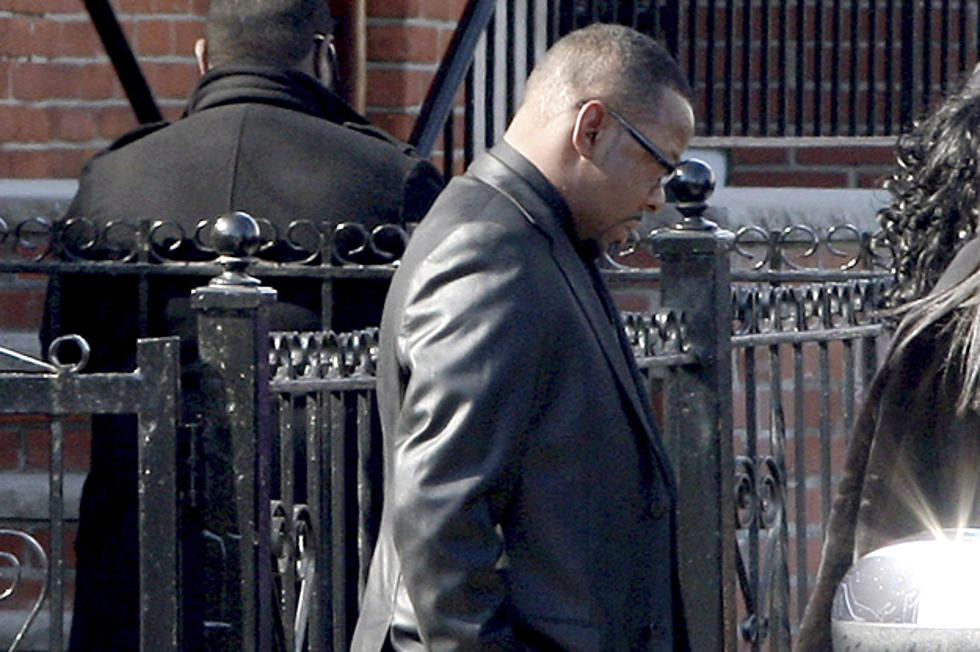 Bobby Brown Releases Statement Explaining Early Exit from Whitney Houston's Funeral
The world has its answer -- at least one side of it, anyway. Brown released a statement explaining his early exit from Houston's heartwrenching memorial.
"My children and I were invited to the funeral of my ex-wife Whitney Houston. We were seated by security and then subsequently asked to move on three separate occasions. I fail to understand why security treated my family this way and continue to ask us and no one else to move. Security then prevented me from attempting to see my daughter Bobbi Kristina.

"In light of the events, I gave a kiss to the casket of my ex-wife and departed as I refused to create a scene. ... I will continue to pay my respects to my ex-wife the best way I know how."
As we previously reported, Rev. Al Sharpton tried to console Brown and keep the peace. Sharpton tweeted, "I am at Whitney's funeral. I spoke with Bobby Brown trying to calm him down and not distract from the services. Today is about Whitney!"
Prior to Brown's statement, it was believed that Brown left the ceremony unceremoniously because his entourage was not allowed in the church (no previous mentions of his other children were made).
Brown will be performing with New Edition tonight (Feb. 18) in Connecticut. Though he came under criticism for continuing to perform in light of Houston's passing, a friend explained to CNN that performing live is therapeutic for the 'My Prerogative' singer.
Houston was laid to rest today (Feb. 18) in a lavish memorial in her hometown of Newark, N.J. The invitation-only funeral featured performances from R. Kelly, Stevie Wonder and Alicia Keys and was streamed online for fans to mourn at home while respecting the privacy of those closest to the fallen legend.
We hope Brown and Houston's family will be able to reconcile their differences and move on from their grief together.