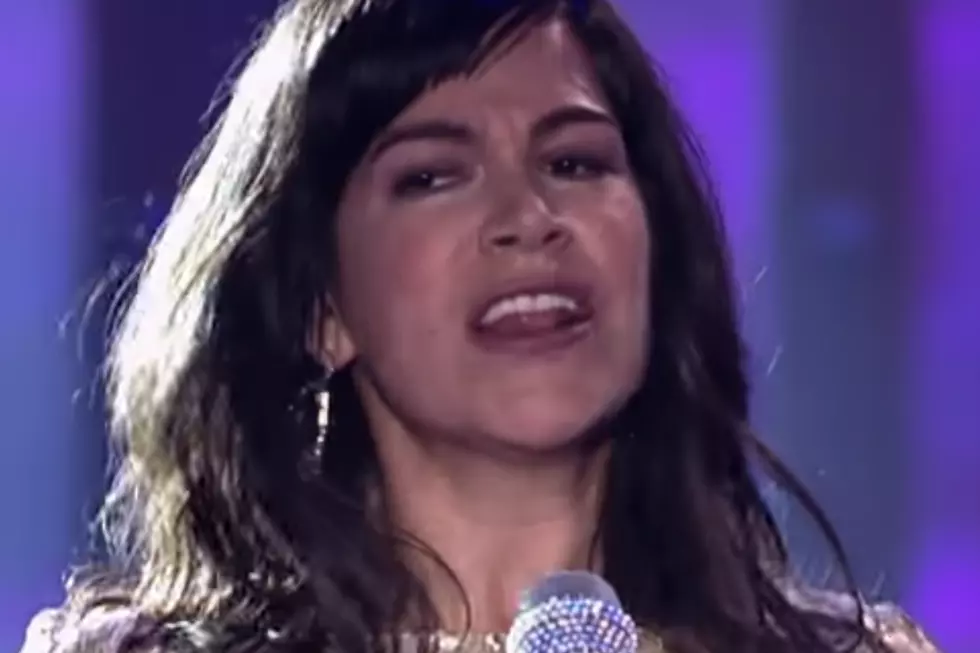 Broad City's Abbi + Ilana Will go Head to Head on Next 'Lip Sync Battle'
YouTube
Update, 8/4: Ilana Glazer challenges Abbi with Outkast's "Hey Ya" — and despite her ability to indeed shake it like a Polaroid picture, our money's on Jacobson. Still, this is just one tiny preview, so it's very much either Broad City star's game.
Abbi Jacobson and Ilana Glazer of Broad City are a veritable friendship-benchmark, but on Thursday night, the love will fall to the wayside and the ladies will go to war.
Yup, on the next episode of Lip Sync Battle, it's BFF vs. BFF, sister vs. sister and gym janitor vs. office temp. In the sneak peek of the battle to come above, Abbi channels her inner-Dreamgirl for a rendition of "And I'm Telling You I'm not Going." If you know what's best for you, you'll let her stay put.
Dressed in an Oscar-worthy gown, Abbi channels the animated Jennifer Holliday (or Jennifer Hudson, depending on your preference) for a drag-down, take-no-prisoners performance of the desperate Dreamgirls ballad, and proves she won't pull punches. Even her enemy for the day, Ilana, can't help but bow to Abbi alongside host LL Cool J as the song soars into the stratosphere. As Ilana might say, YAAAAS, KWEEN!
Check out the preview of what's to come, tell us if you think Abbi's got what it takes to nab the crown and see which of the Broad City BFFs comes out on top on Thursday at 10PM EST on Spike.
Check out a collection of celebrites' awkward phases: