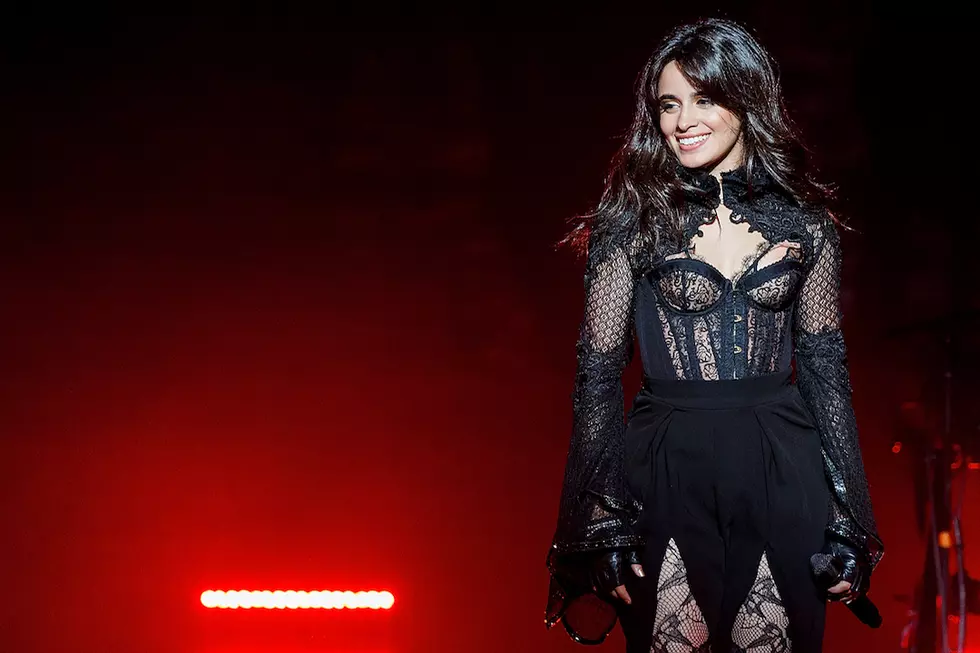 Camila Cabello Brought out Pharrell to Perform 'Sangria Wine' During LA Show
Andrew Chin/Getty Images
Camila Cabello got fans real excited when she debuted two new songs, "Scar Tissue" and "Sangria Wine," during her Never Be The Same tour opener in Vancouver, Canada last week, and performed the latter at her Los Angeles tour stop over the weekend, with a special surprise.
The former Fifth Harmony member first teased "Sangria Wine" back in 2017, sharing that she and Pharrell had collaborated on the track while also working on her smash hit, "Havana." "He's so talented in every way and he inspires me so much as an artist, but also, he's just a beautiful person," she gushed. During her Los Angeles show at the Hollywood Palladium, the "Happy" singer joined her onstage to perform the song.
"the most lovely human!!!!! thank you P @Pharrell for coming," she tweeted on Tuesday (April 17) alongside some photos from the concert. "get ready for some sangria wine."
Footage from the performance also made its way into the Twittersphere.
Cabello will be on the road for most of 2018, hopping over to Europe before coming back to the U.S. to finish off the Never Be The Same tour on October 6 at the massive AT&T Stadium in Arlington, Texas.
Photos That Prove Camila Cabello Is Extra (in a Good Way)