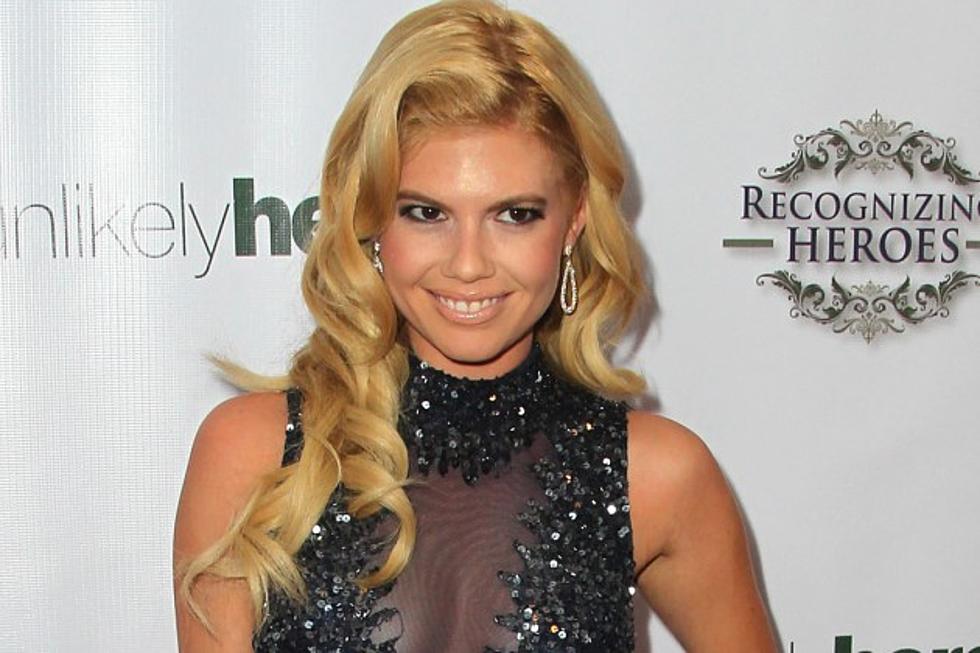 Chanel West Coast on Her Summer Album + Loving Gwen Stefani
David Buchan, Getty Images
Most people know Chanel West Coast from her stints on the MTV shows Ridiculousness and Rob Dyrdek's Fantasy Factory, but she's more than a television personality. Chanel is an up-and-coming rapper and a serious performer who's worked with Snoop Dogg and Robin Thicke. After being forced to push her recording dates back multiple times due to her super hectic schedule, she's finally back in the studio and is ready to make her imprint on the music industry.
We had a chance to speak with Chanel about everything from her upcoming album to how she chose her stage name to just how much she loves Gwen Stefani. 
You're on two television shows — Ridiculousness and Fantasy Factory — you've acted in the past, and now you're focusing on putting out new music. How do you balance the different projects you're working on?
Well, basically I don't sleep as much as I used to. That's pretty much it! I don't mind it, though. I'd rather be busy, working non-stop, than being bored at home, you know? I really love it. I like to stay busy. It's pretty hard, but I like it. I like doing what I'm doing so it's not that bad.
It's clearly worth it, because you've had the chance to collaborate with some really big names — Snoop Dogg, Robin Thicke, French Montana. What's it like working with huge artists like that?
It's amazing, because most of the people I've worked with I was a huge fan of before, and I ended up becoming cool with them and developing friendships. It's funny, because all these people that I worked with I'm actually really cool with now. So I didn't only get to work with them, but I made new friends. It was amazing. Especially working with a legend like Robin — I mean Robin's been making music since I was in middle school or something, maybe even longer, and I've been listening to him forever. And obviously Snoop, he's a West Coast legend and as a West Coast rapper, so to say that I did a song with Snoop I think that kind of solidified me as a West Coast rapper, you know what I mean?
I wanted to ask about your stage name. Obviously you're from the West Coast, so that's pretty straightforward, but why did you pick Chanel?
Chanel's my middle name, so that's kind of just on my birth certificate. [Laughs] It's funny, because growing up I knew I wanted to do music. And Britney Spears — that sounds catchy. Christina Aguilera — that sounds catchy. My real, full name is Chelsea Chanel Dudley. In my opinion, Chelsea Dudley does not sound like a rapper. So I was like, "You know what? Imma drop both of those names and just go by Chanel." And then it's funny because I added the West Coast by accident back in the MySpace days. When I was trying to figure out a URL for my MySpace music page, all Chanels were taken, so I was like, "You know what? I'm a West Coast rapper, so maybe I'll just make my URL Chanel West Coast." And then it kind of stuck with me and people started calling me West Coast like it was my last name, like, "What up West Coast!?" and it just stuck.
Your album is set to come out this year. Any word when it'll be released?
It should be coming out in the summer. I've been pushing it back a bunch of times, just because, like you said, I'm pretty busy, so I was supposed to be finishing it the past month and a half, and then I got the opportunity to go on tour with Riff Raff, which I really did not want to pass up. I knew it would be a great opportunity and a really fun tour, so I took that and it pushed back recording even more, but now I'm finally back in L.A., and I have a little bit of time off before we start filming Ridiculousness again. So the next few weeks I should be getting it finished up and we should have it out by summer.
What's the sound going to be like for your upcoming album?
It's obviously still me, still Chanel West Coast. It's a newer, fresher sound, I think. There's a lot of real funky-sounding beats on a lot of the songs I've been doing. So, very different and a little bit more modern, I guess you could say. And there will be a lot more singing than people are expecting. A lot more people know me for just rapping, but I'm singing a lot more on all my new music.
When did you know you wanted to be a rapper as opposed to a pop star? Did you grow up listening to a lot of rap music?
Yeah, I grew up listening to a lot of rap music. My dad's a DJ from Brooklyn and he's a very soulful guy, so he always spun a lot of hip-hop and that's where I get a lot of my hip-hop influence. I always listened to it with my friends growing up. I kind of always hung out with the urban kids, that was kind of my crew, so it came naturally and I wrote poetry since I was a little girl. I always did music since I can remember. I was always in all performing arts stuff — dance, hip-hop dance, choir, orchestra, cheerleading. Whatever was performing arts stuff, I was always involved in. And I kind of just took my love of poetry and music and put the two together and started writing raps. That's how I started rapping and I've just stuck with it since.
[Gwen Stefani] went from a rock band to straight up doing hip-hop and I think that's super dope.[/pullquotes]
I didn't really at first know how to write singing songs, which is why I started writing raps. I've always been a singer. Since I was little I've been in choir and taken vocal lessons, but I didn't really know how to write singing songs and I wanted to write my own music, so I just started writing raps and after working with a lot of producers they asked me, "Well, can you sing?" and I'm like, "Yeah I can sing! Just tell me what to sing and I'll sing it!" Eventually, I started working with producers and songwriters on more singing stuff, and I got used to it. Now I'm actually writing a lot more of my own singing stuff as well. It's just been something I've done my whole life. I always knew, since I was a little girl, that music or acting or being in the entertainment industry is something I wanted to do.
Who would you say are your biggest musical influences?
I would say Tupac influenced me the most to start rapping, but as far as a female icon that I've looked up to since I was six or seven is definitely Gwen Stefani. I really admire her. She's super diverse. I love that she went from being in a rock band to kind of doing hip-hop/pop music, and that's something I would like to do myself. I started off doing hip-hop now and my dad's more hip-hop and soulful, but my mom is a very big rock chick and I grew up listening to a lot of hardcore rock music with my mom, so I do have a little bit of that rocker girl in me, too. That's something I would like to do, too — maybe try a different genre. I think Gwen Stefani is the perfect example of somebody who did that really well, you know? She went from a rock band to straight up doing hip-hop, and I think that's super dope.
What kind of music are you currently listening to?
I listen to everything! Drake, ILoveMakonnen, I love Jessie J — I think she's amazing. Obviously Nicki Minaj — she's one of my rap idols, so I listen to a lot of Nicki. I'm very diverse, it just depends on what mood I'm in. Some days I'm gonna be listening to rock all day and some days I'm in a rap mood and some days I'm emotional and I need some R&B, so I listen to it all.