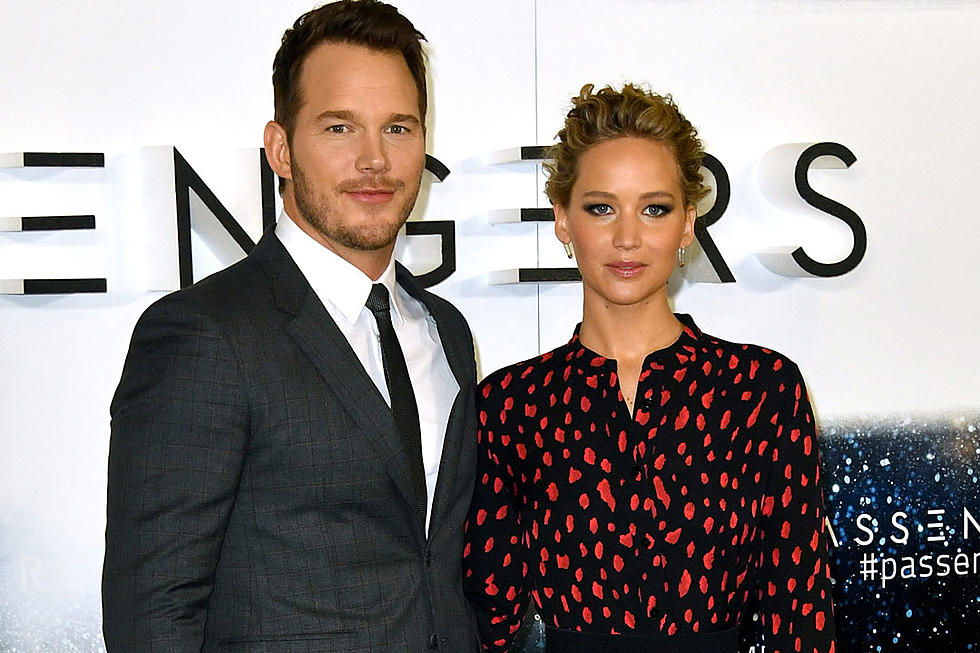 Chris Pratt Talks Filming 'Passengers' Sex Scene With Jennifer Lawrence
Gareth Cattermole, Getty Images
Chris Pratt recently opened up about filming his sex scene with Jennifer Lawrence in the forthcoming movie Passengers, and the uncomfortable mechanics behind making things look natural onscreen.
"I don't want to make generalizations based on gender, but I feel the responsibility falls on me [to make my costar comfortable], and I've been in that situation a couple times," Pratt said during an appearance at a SiriusXM Town Hall for The Jess Cagle Interview via PEOPLE.
"Essentially it's your job to just minimize the discomfort by, you know, making sure there's nobody else on set than is required, having a closed set, periodically checking in, and just doing everything you can to assure the person you're with that they're okay," the Guardians of the Galaxy actor continued.
"For all the sense of anxiety that comes leading up to a scene like this, you get into it and you realize there's really nothing sexy about it at all," Pratt noted. "It's just really awkward. But you know, it's part of the gig and you just do what you can to check in with the other person and try to minimize any discomfort that they feel."
Lawrence also previously commented on shooting her first ever sex scene with Pratt, noting she needed some liquid courage to get through the process.
"I got really, really drunk," the Hunger Games actress told The Hollywood Reporter in 2015. "But then that led to more anxiety when I got home because I was like, 'What have I done? I don't know.' And he was married. And it was going to be my first time kissing a married man, and guilt is the worst feeling in your stomach. And I knew it was my job, but I couldn't tell my stomach that. So I called my mom, and I was like, 'Will you just tell me it's okay?' It was just very vulnerable."
30 Actors Share Their Experiences Filming Sex Scenes