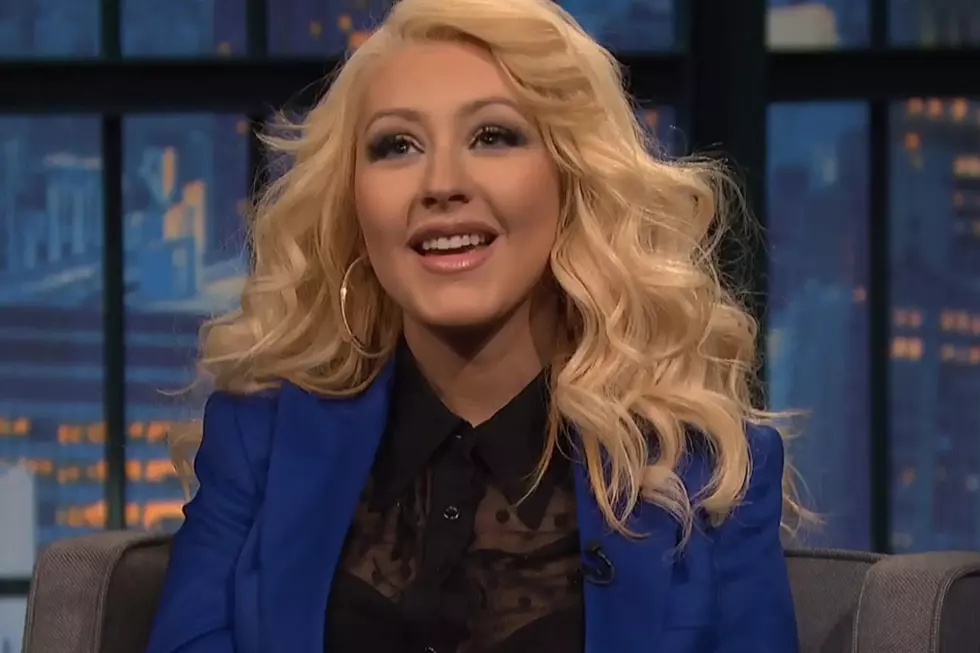 Christina Aguilera Imitates Samantha from 'Sex and the City' and It Is Perfection [VIDEO]
YouTube
In case the whole Grammy Award-winning singing career doesn't work out for her, Christina Aguilera could make a freaking mint doing impressions.
As Seth recalled Christina's original impression -- which she did while hosting Saturday Night Live in 2004 -- he remembered that it was one of those impersonations that was so dead-on it kind of stopped everyone in their tracks.
"You did an incredible Kim Cattrall in Sex and the City. It was one that, at the table, I would call it a gasp moment, where everybody's like, 'Oh f---!'" he recalled.
"I was obsessed with that show at the time. Kim was always talking like this," the powerhouse vocalist remembered, perfectly imitating the actress' elongated sentences and general affect. And then she did the actual impression, repeating the skit's punch-line (and big reveal!) in that spot-on Samantha Jones voice: "I'm a dude."
You can check out the original SNL skit below to hear (and watch!) Christina Aguilera's killer Samantha Jones impression in all of its full glory. It's seriously incredible. (Psst: Maya Rudolph does also does an amazing imitation of Charlotte/Kristin Davis.) The whole thing is basically pure perfection. Peep it below! Immediately.
 See Christina Aguilera Through the Years