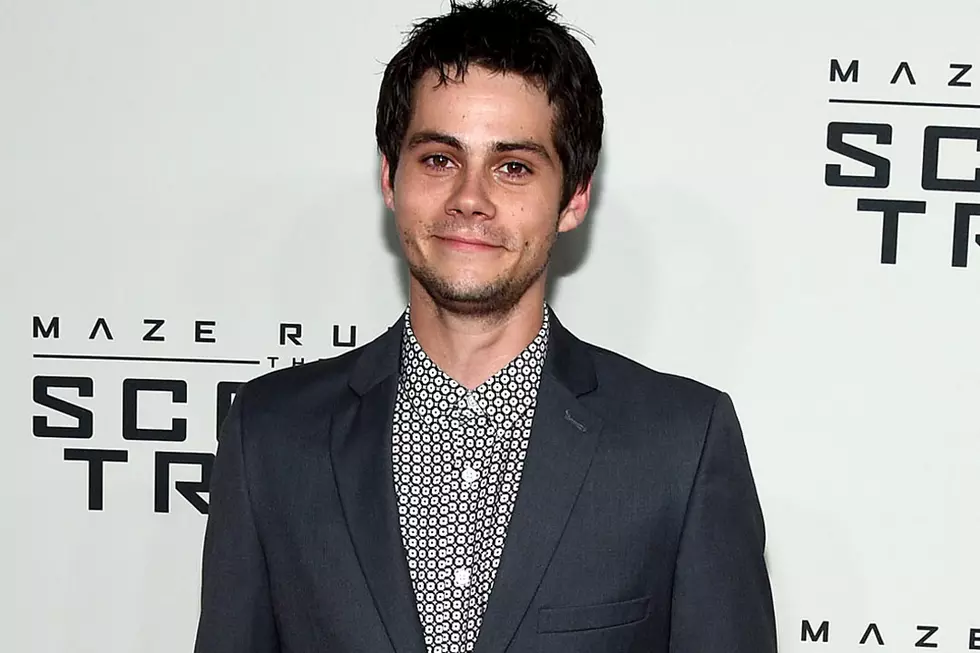 'Maze Runner' to Resume Filming in 2017 Following Dylan O'Brien Recovery
Dave Kotinsky, Getty Images
Good news for fans of The Maze Runner: Production on the popular young adult franchise's third film installment, Maze Runner: The Death Cure, will officially begin again in February 2017, after an accident suffered by lead actor Dylan O'Brien halted filming earlier this year.
The Death Cure was initially slated to pick up again on May 9, but was postponed due to the severity of O'Brien's injuries. The movie's release has also been pushed back nearly a full year from its original February 17, 2017, date to January 12, 2018, Deadline reports.
O'Brien reportedly suffered a "concussion, facial fracture and lacerations" as a result of what was referred to as an on-set equipment malfunction, according to The Hollywood Reporter.
The Teen Wolf actor was rushed to the hospital back in March after he allegedly fell off a train structure and was then hit by another vehicle. O'Brien has remained quiet on social media since the accident, and wasn't seen in public until earlier this month, when a fan snapped a photo of the 25-year-old in a California Jamba Juice.
"[O'Brien] did it well, he executed everything correctly — it was just a little malfunction with the wires," Darden explained. "He's one of the hardest-working men in show business."
"Our main goal is just to make sure that Dylan gets better, so we're just supporting him as friends and as cast mates," he continued. "As soon as he's healed and ready to go, we're gonna be right back in it for The Maze Runner 3."
Actors Who Had Near-Death Experiences On Set: