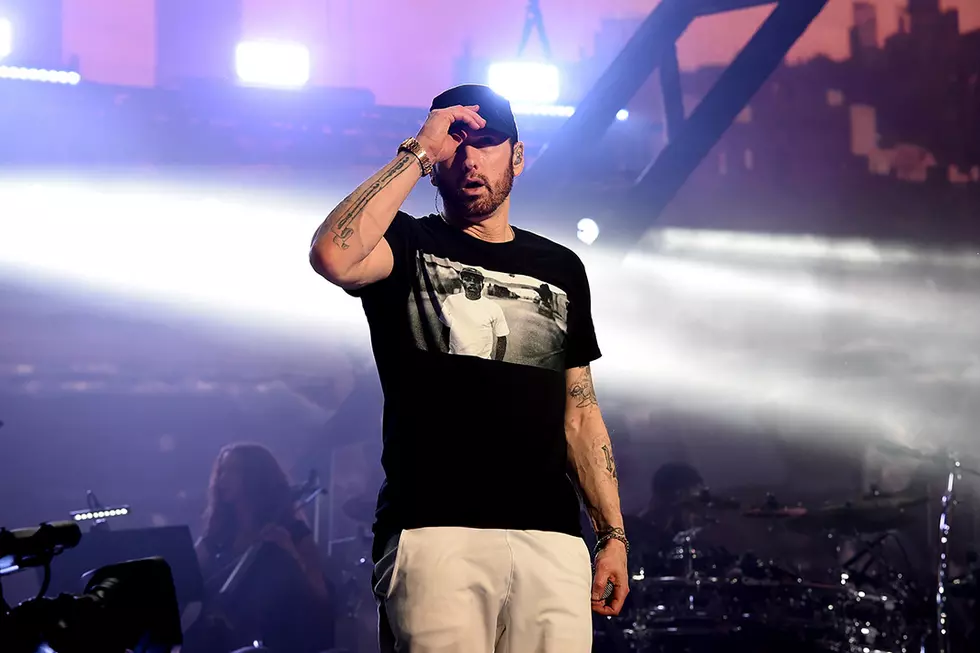 Eminem Closes First Coachella Weekend With Dr. Dre, 50 Cent
Kevin Winter/Getty Images for Coachella
Eminem, who took the stage Sunday at the event at the Empire Polo Club in Indio, Calif., also performed with Bebe Rexha who filled in for Rihanna on "The Monster" and Skylar Grey who filled in for Dido on "Stan," for Beyonce on "Walk on Water" and for Rihanna on "Love The Way You Lie."
The rapper then brought out 50 Cent to perform "Patiently Waiting" from 50 Cent's debut album Get Rich or Die Tryin' before launching into 50 Cent's "I Get Money" and "In da Club."
Dr. Dre entered the performance as Eminem was rapping "Real Slim Shady" following the lyrics, "And Dr. said. . .nothing, you idiots! Dr. Dre's dead, he's locked in my basement." The pair then performed Dr. Dre songs "Still Dre," "Medicine Man," "Forgot About Dre," "Nothing But A G Thang" and "California Love."
Eminem, before his headlining set, opened up a pop-up restaurant in Coachella named Mom's Spaghetti after a famous lyric from his song "Lose Yourself." The 45-year-old, who previously opened up a Mom's Spaghetti in his hometown of Detroit, posted on Twitter images of the food from Coachella.
See video from Dr. Dre and 50 Cent's cameos below.
2018 Coachella Performers: Weekend 1
Copyright © 2018 United Press International, Inc. All Rights Reserved