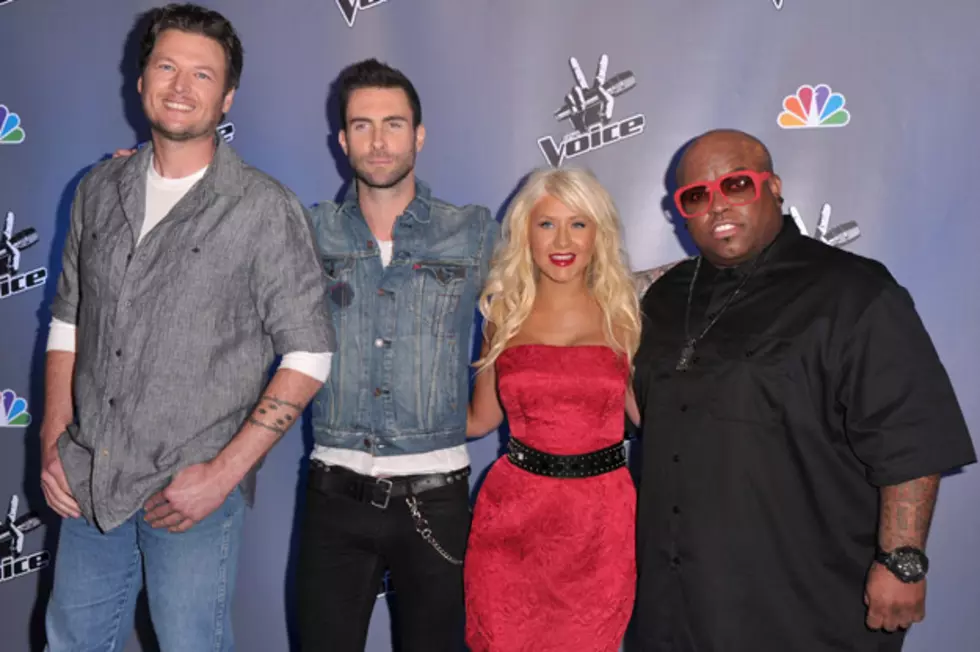 Favorite Coach From 'The Voice' – Readers Poll
Alberto E. Rodriguez, Getty Images
Move over, 'American Idol'! 'The Voice' is on its way to becoming television's reigning singing competition series, with a star-studded panel of coaches/judges (depending on where the competition is at) and some serious star power when it comes to the contestants, as well. 'The Voice' is even coming out on top in our 'Best Singing Competition Series on Television' reader's poll! 
So, if you're a fan of 'The Voice,' we want you to let us know who is your favorite out of the four coaches. Do you like think you'd like working with country crooner Blake Shelton? Or is it Blake's pal, Maroon 5 frontman Adam Levine, who has really won you over? Perhaps Christina Aguilera's team is where you'd like to be stationed, since she is truly a shining, powerful vocalist? Gnarls Barkley member/'Forget You' hitmaker Cee Lo Green is one smooth-talking man, so some would find him irresistible as a coach!
Vote for your favorite coach from 'The Voice' below and leave us a comment saying why you'd choose them!