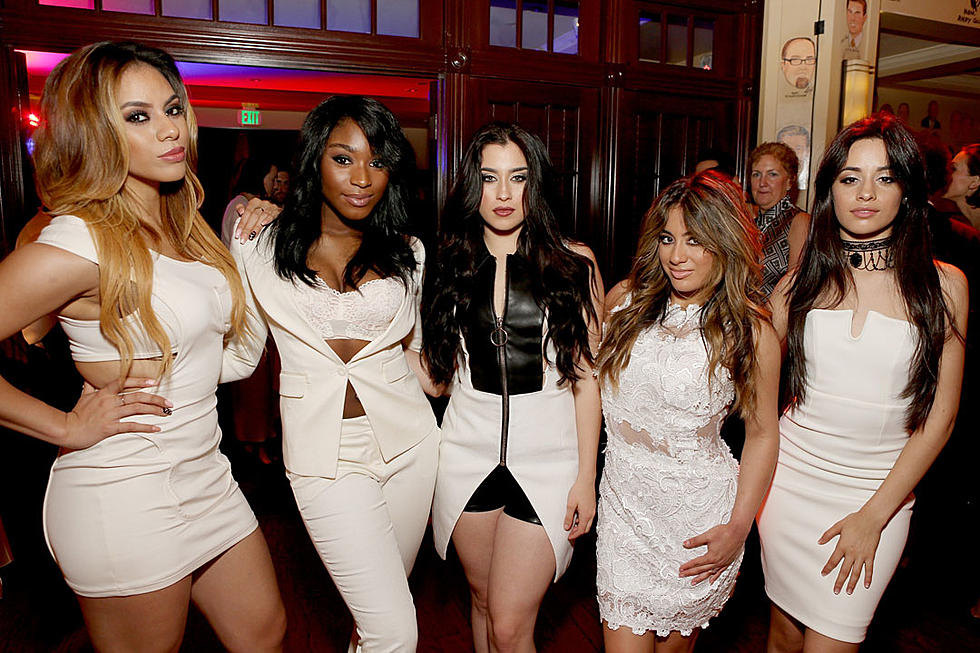 Fifth Harmony Open Up About Taylor Swift, Body Image + Their Fans in 'Seventeen'
Jesse Grant, Getty Images
Since they got together on the X Factor USA, Fifth Harmony has managed to emerge as one of the hottest acts around. However in a new interview with Seventeen Magazine, all five ladies opened up about what their lives have been like since being in the spotlight the loves they have and had lost and a few other tid bits Harmonizers may not know about them.
Camila Cabello opened up about dating Austin Mahone, calling him her "first love," as well as being gal pals with Taylor Swift. "She's like a big sister, Camila told the teen mag. "We connect to things in a lot of the same ways. She's really good at giving advice. The fact that she is the busiest person in the world and I can still text her and ask what to say to a boy is amazing."
Meanwhile Ally Brooke Hernandez talked about how much she appreciates the fans. Not only are they supportive Harmonizers but she also talked about one who made a donation to her mom's operation.
"My mom has a severe scoliosis," she said. "She's getting surgery, and at one show, a fan gave $100 to put toward it. I couldn't believe that a stranger would care that much about me and my family. After that, the fans got together and raised almost $30,000 for her back surgery. It was unbelievable."
Dinah Jane Hansen talked about the one insecurity that many people deal with -- body image. While we think she's fit girl, Dinah acknowledges that she's a little "thicker" compared to the other members of the group. But even though she used to be upset by it, she knows it's part of herself she shouldn't be ashamed of.
"Everyone knows I'm the thick girl," Dinah explained. "I used to be so sad about it, but being Polynesian, we're naturally thick-boned. I realized it was like I was ashamed of my culture and needed to stop bringing myself down."
You can see pics from the Seventeen photo shoot here or pick up a copy of the June/July issue, which is out now.
See the Meanings of Your Fave Pop Acts Revealed