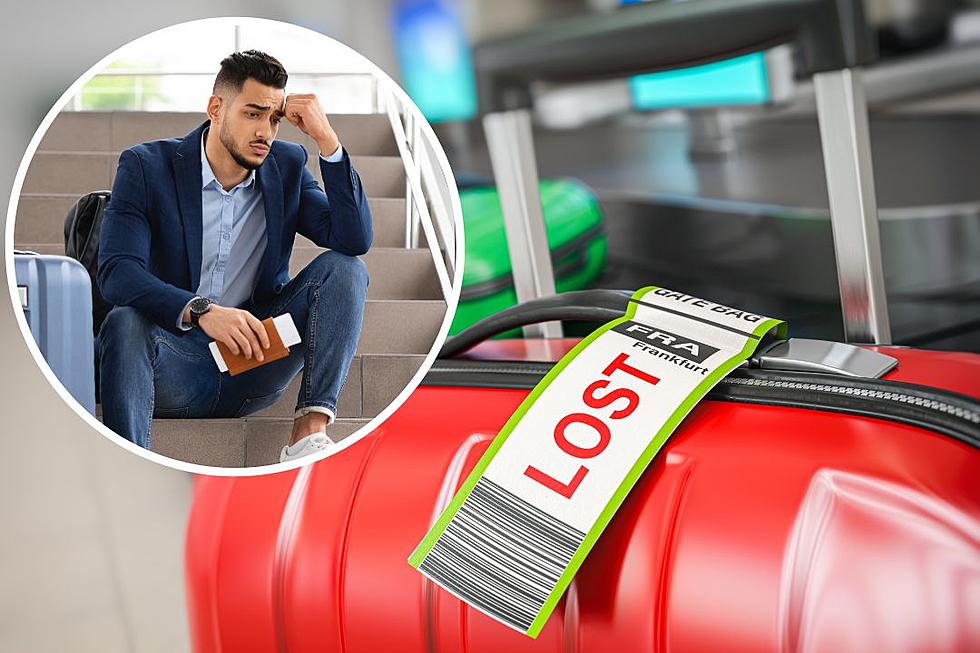 Man Tracks Down Stolen Luggage, Finds Thief Wearing His Clothes and Cologne
ThinkStock via Getty Images
A man who used Apple AirTag to track down his stolen luggage was shocked to discover the thief wearing his clothes and cologne.
According to FOX 5, Jameel Reid, who was traveling from Los Angeles, Calif., to Atlanta, Ga., realized his luggage bag was missing once he arrived to the Hartsfield-Jackson International Airport.
Reid searched for his missing bag in the airport's lost luggage section to no avail. After talking to airport workers who could not locate his belongings, he remembered he had placed an Apple AirTag in his luggage.
"I see that it's at Grady Memorial Hospital. I'm like, 'OK, what's going on here?'" Reid told FOX 5.
Reid watched his bag move across the map before stopping at a train station.
"It got to a train station. So, I was like, 'OK, that's not good.' At this point, it's definitely stolen," Reid said.
READ MORE: Woman Tracks Stolen Apple AirPods to Airline Worker's Home
Reid decided to take the Atlanta SkyTrain from the airport to attempt to find his missing bag. What he discovered threw him for a loop.
Reid emerged from the SkyTrain and spotted a man lying on the floor beside his silver, hard-shelled suitcase.
"As I come out, I smell my cologne," Reid told FOX 5.
"He had on my shirt, my jeans, and my socks. I was just thinking, wow, this guy has really got on my stuff," he continued.
Reid alerted police, who arrested the man, named Craig Nelson. Nelson was charged with theft, unlawful removal of baggage and criminal trespass.
As for Reid, he got all his belongings back --- except for the clothes the man had worn.
Stars Who Were Convicted or Charged With Crimes
Here are 25 celebrities who have been convicted or charged with crimes, ranging from minor felonies to serious offenses.