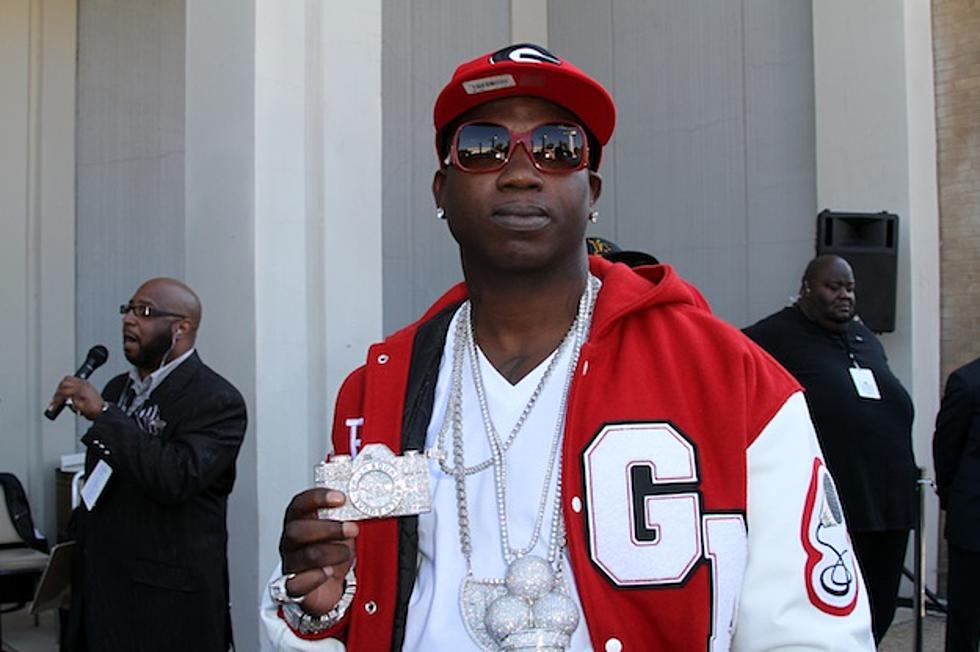 Gucci Mane Freed From Jail
Pop the champagne! Atlanta rapper Gucci Mane was released from Fulton County jail on July 8, after serving two-and-half months for violating his probation for a 2005 arrest. Although he was originally sentenced to five months in jail, his release comes just under three months after being locked up.
Gucci, whose real name is Radrick Davis, walked out of the correction facility at 4:30AM ET. He went to his Twitter page to make his formal announcement of his freedom. "I'm back b---h, Gucci back b---h did u miss me or miss my raps b---h," he tweeted.
Now a free man, Gucci plans to celebrate with a big party at Club Fathom in Chattanooga, Tenn., tonight (July 8). "Chattanooga TN get ready I will be there 2nite at Club Fathom, f---k what u heard," he later tweeted.
The Brick Squad member's release comes just days after he dropped his new mixtape 'Writing on the Wall 2,' which is hosted by DJ Holiday. The collection features guest appearances from 50 Cent, Jagged Edge, Young Buck and Yelawolf.
Watch the Gucci Mane 'Lemonade' Video