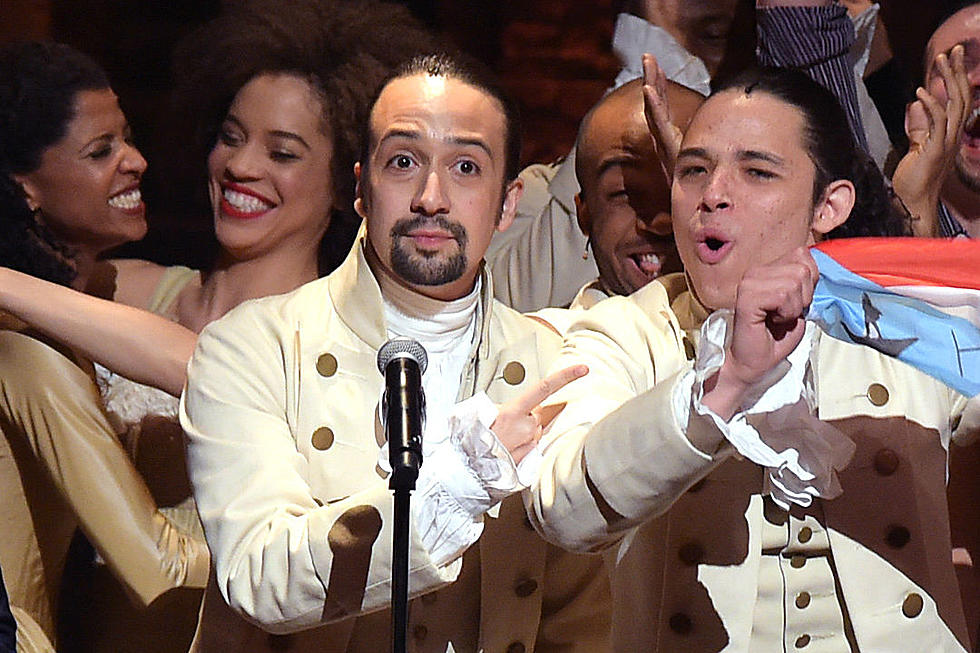 40 Famous 'Hamilton' Fans
Theo Wargo, Getty Images
Broadway tickets are expensive enough as it is without the added hype machine surrounding a sold-out show like Hamilton, the most must-see musical of the past two decades. It's unsurprising a single ticket can cost upwards of $1,000 on resale sites.
That hype is well within reason: Hamilton is as close to a Broadway revolution as audiences have seen since Rent's 1996 debut. It's bigger than that, even, and has succeeded in proving POC-driven musicals can draw just as big a crowd (bigger, in this case) as any traditional show. And other than being revolutionary for its diversity in casting, Hamilton is straight-up brilliant -- as dull and cheesy as its premise reads on paper (A hip-hop musical about Founding Father Alexander Hamilton? Really?), creator Lin-Manuel Miranda managed the opposite onstage.
With its unprecedented (for Broadway) blend of musical genres -- hip-hop, Brit-pop, jazz, R&B -- its smart callbacks and self-references, intricate wording and dynamic character development, the show turns Alexander Hamilton's story into a modern, exciting retelling. The way Miranda tells it -- all internal rhyme and rapid-fire delivery -- you'd never guess Hamilton's spent the better half of the past century as a boring footnote in most middle school textbooks.
That said, short of winning the lottery or selling a kidney, odds of seeing Hamilton anytime soon are astronomically low -- unless, of course, you're a celebrity.
Big names are spotted at the Richard Rodgers Theatre every night, and Miranda often posts selfies with said celebrities whenever they swing through, inciting jealousy and anger in those of us unable to ever be in the room where it happens.
So, in honor of the upcoming Tony Awards (for which Hamilton earned a record-breaking 16 nominations), we've created a gallery of the many celebrities blessed enough to be there. From Kanye West to Selena Gomez to Alice Cooper, Hamilton's audience is just as diverse as its cast.
Sadly, Miranda doesn't have a selfie with Beyonce and Jay Z (who did attend the show), but he did recount a great exchange between Bey and Hamilton's Jonathan Groff  via Twitter:
Check out the gallery above to see 40 celebrities who have attended Hamilton, and be sure to tune into CBS to watch the musical (more than likely) sweep the Tony Awards on Sunday, June 12, at 8PM EST.