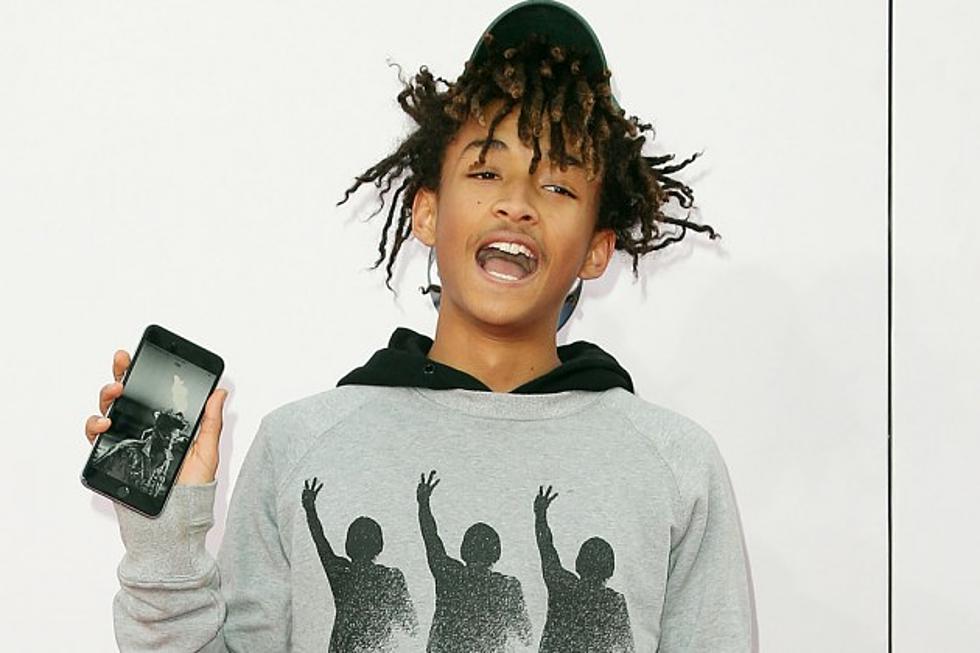 Jaden Smith Rocks a Dress
Frederick M. Brown, Getty Images
Jaden Smith was photographed wearing a dress yesterday (April 9), proving that he does not conform to conventional fashion standards and the constraints of what is often deemed acceptable for young boys to wear. And if there's anyone who can pull off a sweatshirt dress, it's Jaden Smith.
Jaden's outfit consists of what looks like a black sweatshirt dress dotted with white speckles layered beneath a white knit top, paired with some denim shorts and leopard print socks. He also tweeted about the outfit yesterday, writing, "That Moment When Your [sic] Wearing A Dress And You Swerve Way To Hard." You can check that out below.
Jaden has expressed interest in wearing what he deems are "girls clothes" in the past, when he posted a photo on Instagram earlier this week. He posted a photo of himself wearing a long white-and-black striped dress and paired it with the caption, "Went To TopShop To Buy Some Girl Clothes, I Mean 'Clothes.'"
We love that his parents, Will and Jada Smith, are supportive of his choices and that Jaden doesn't allow society to dictate what he wears. Even more, we love the fact that he doesn't make a big deal out of the fact that he's wearing something not typically worn by those of the male persuasion. He simply wears what he likes and is confident in his choices, which is something we can always get behind.
You can check out a photo of Jaden's outfit over at Yahoo.