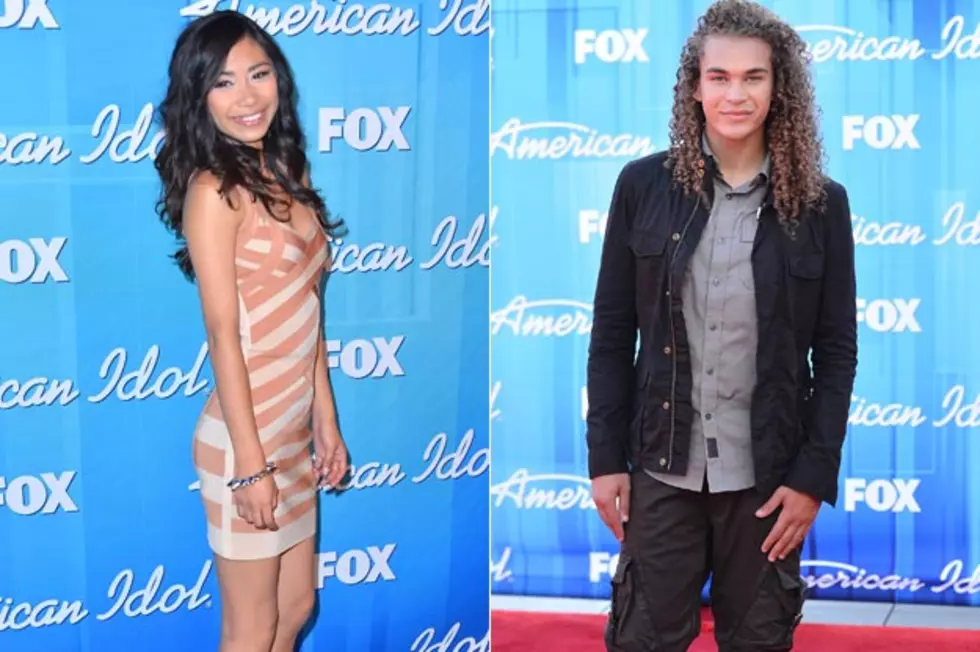 Jessica Sanchez Dating Fellow 'American Idol' Season 11 Contestant Deandre Brackensick
Jessica Sanchez and Deandre Brackensick competed on Season 11 of 'American Idol,' yet neither took home the crown (though Sanchez did come pretty close, as the runner up). Their consolation prize is better than winning the title, actually. The duo found love on the show and are currently dating. Aw! What a cute (and incredibly talented) pair these two make.
According to Rickey.org, Sanchez, 16, confirmed her relationship status with Brackensick, 17, during a Ustream chat. She teased, "I've got a secret and I want you to guess."
That's when a fan asked, "Got a boyfriend?," to which she replied, "Deandre. He's my boyfriend. Love you guys. Byeeee!" That Sanchez is a coy one, isn't she.
It was actually the fans who initiated the outing of the pair. They astutely noticed the chemistry between the duo during Internet video chats.
Sanchez and Brackensick, who enraptured the judges with his high falsetto croon, can snuggle up to each other all summer long on the 'American Idol' summer tour. Maybe -- just maybe -- they can duet on the new Interscsope signee's album! Sanchez recently inked a deal with the record label.
Looks like things are coming up roses in both Bebe Chez's professional and personal life.
Watch Jessica Sanchez + Deandre Brackensick Flirt During 'Idol'