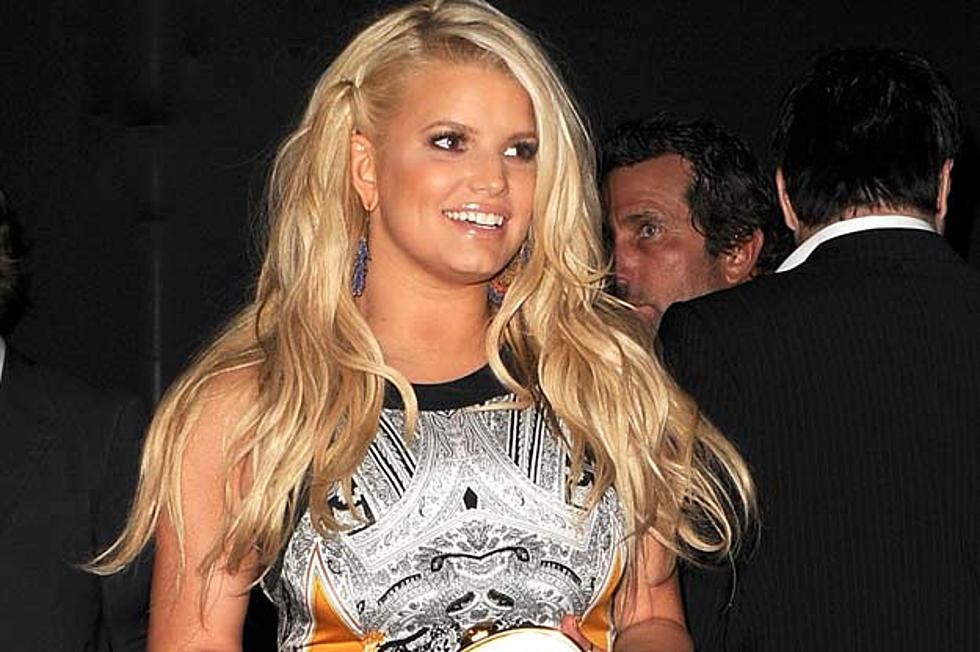 Jessica Simpson Seen Drunk Dancing at Adele Concert?
Jessica Simpson likes to have a good time. The 31-year-old pop singer was spotted Monday night, Aug. 15, at the Adele concert noticeably drunk ... Or at least feeling very loose.
The Greek Theatre in L.A. was packed with celebs, eager to get their ears on British soul singer Adele, but for some reason, B-lister Simpson stood out. Rumors began churning following the concert that Jess was drunkenly swaying during the show, and a few even called her out on being a hot mess.
Like celebrities do, Simpson denied the accusations. "There are rumors that I was "drunk swaying" at the Adele concert last night," Simpson tweeted, adding, "That wasn't drunk swaying, that was professional dancing!"
Professional swaying? We're not so sure, but we'll give Simpson the benefit of the doubt. Besides, what's the harm in a stiff drink every now and then? The singer's fiance, Eric Johnson, was in tow, so at least we know she had a ride home.
Christina Aguilera and 'Glee' star Dianna Agron were also both in attendance at the Adele show and took to Twitter following it to share their experience -- though neither of them make mention of Simpson's rumored drunk shifting:
"'Someone Like You' is my favorite! Beautiful to see all her fans sing it tonight! ; ) love u Adele," Xtina boasts
Meanwhile Agron tweeted Tuesday: "Saw Ms. Adele at the Greek theatre last night, lucky to say it was for the second time. My love just grows fonder and fonder..."
We can safely assume that the 'Glee' famer kept herself in check at the show, because if she had been the one drunkenly swaying, she'd be easy to spot, what with the pink hair and all. Our advice to Jessica: Keep the 'professional dancing' to the professional dance studio from now on.