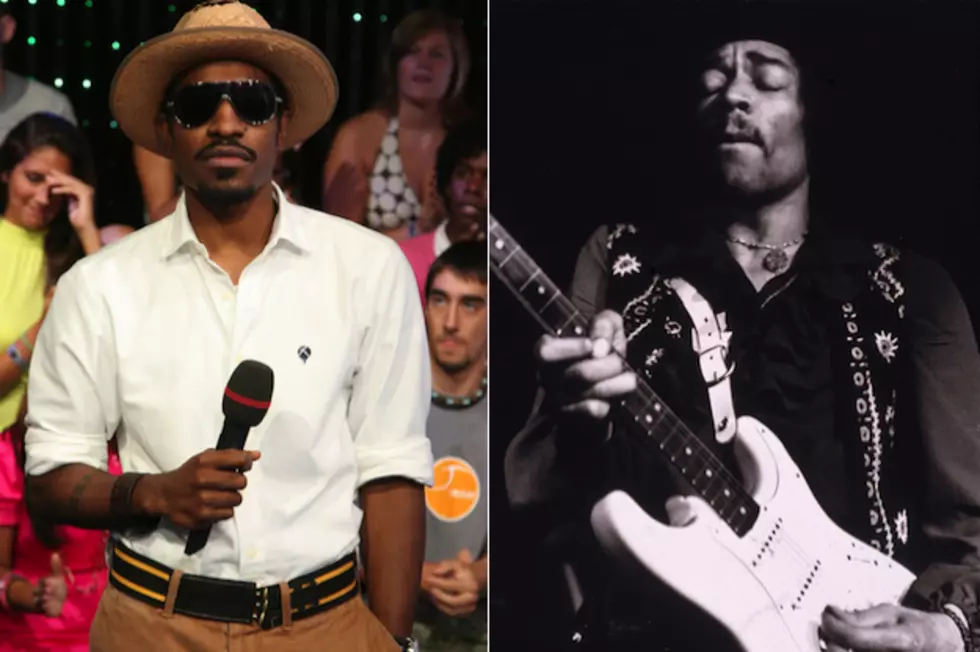 Jimi Hendrix Estate Deny Film Is in Pre-Production
The Jimi Hendrix estate has shot down reports that a new movie about the late guitarist is in preproduction. The rumored biopic, 'All Is by My Side,' stars Andre 3000 as Hendrix and is being directed by 'Three Kings' writer John Ridley.
The Experience Hendrix, LLC issued a statement (via Billboard) on Thursday (May 10) denying that such a movie is in production. To wit:
"Various media outlets have recently published accounts that indicate a feature length Jimi Hendrix biographical film is nearing production. The Experience Hendrix, LLC, the family-owned company entrusted with safeguarding the legacy of Jimi Hendrix and administrator of the Jimi Hendrix music and publishing catalog, has made it known many times in the past that no such film, were it to include original music or copyrights created by Jimi Hendrix, can be undertaken without its full participation."
As we previously reported, filming on the movie supposedly was to begin next month in Ireland. The biopic will chronicle Hendrix's life in England from 1966 to 1967 where he recorded 'Are You Experienced?,' his classic debut album.
Coincidentally, the paparazzi did photograph Andre 3000 in Dublin, Ireland on May 9 trying to cover up his face with dark shades and a long olive-colored plaid pea coat. No word on why the reclusive rapper was in Ireland, but this will definitely fuel speculations that he's probably doing research for the film.
Although the Hendrix movie is not in production, it doesn't mean that the project won't happen. Experience Hendrix CEO Janie Hendrix, the sister of Jimi Hendrix, says she's open to a biopic in the future but only if the estate is involved from the start and especially if it will contain original Jimi Hendrix music or compositions.