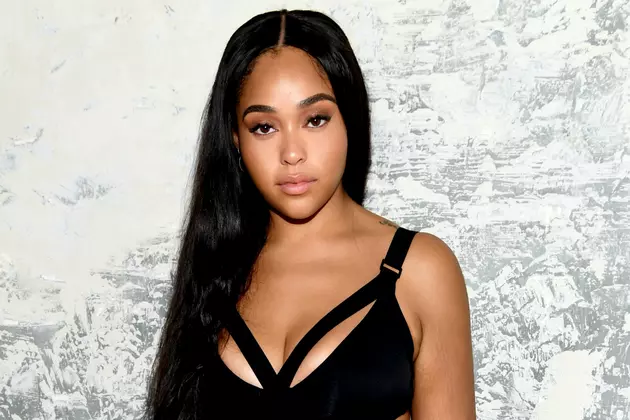 Jordyn Woods Speaks Out Amid Tristan Thompson Cheating Scandal: 'It's Been Real'
Emma McIntyre, Getty Images
As you all know, the 21-year-old model is at the center of the latest KarJenner scandal after an eyewitness saw her and Khloe Kardashian's boyfriend Tristan Thompson getting very cozy during a house party on Valentine's Day weekend. Since then, sources say Woods has been "living her worst nightmare" and she's even reportedly packed her things and moved out of best friend Kylie Jenner's mansion to move back with her mom.
On Thursday night (Feb. 21), she made her first public appearance since being accused of going behind Kardashian's back at the launch party for her collaboration with the false eyelashes brand Eylure. Though she didn't speak out about the allegations directly, she did admit "it's been real" these last couple of days.
"Thank you guys for coming out and supporting me through everything that's going on. It's been real, and Eylure has been super real with a project I've been working on for over nine months right now," Woods said.
Check out the video below:
It's been such a wild week—and we could hardly believe that this is the end for Woods and Jenner, who have been BFFs for over a decade. But, according to sources, the Kardashian family cannot forgive this type of betrayal.
"Jordyn was a friend that Khloe confided in about her difficulties with Tristan and then Jordyn did this. The family won't be forgiving," the insider told E! News. "They have done everything to help Jordyn be successful on her own. They feel she would be nothing without them. It's such a betrayal for them."
26 Celebrities Who Were Caught Cheating