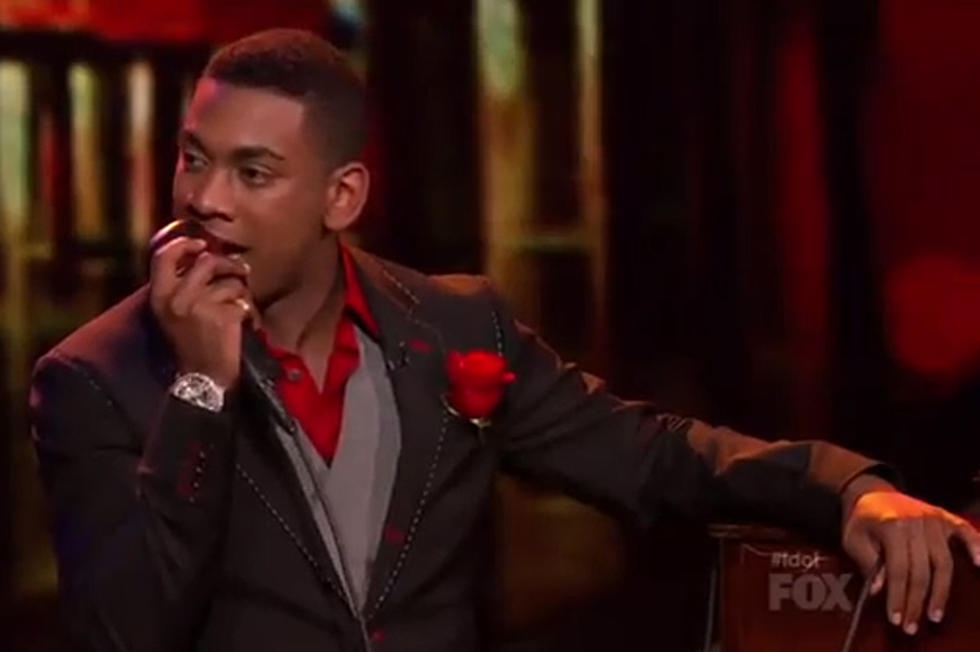 Joshua Ledet Brings Down the House Singing 'I'd Rather Go Blind' on 'American Idol'
YouTube
If 'American Idol' contestant Joshua Ledet is feeling the heat of being in the top three, he certainly isn't letting it show. Opening up the night Ledet performed first and sang the judges choice, 'I'd Rather Go Blind' by Etta James.
Randy Jackson said that while the judges struggled a bit with choosing a song that was modern or a classic, they ultimately decided to give him a classic because "Why fix what's not broken!"
Ledet brought down the house with a powerful performance that had all three judges on their feet and left the audience screaming. Despite the uproar Ledet simply stood humbly and flashed his adorable smile, seemingly satisfied with his performance.
Steven Tyler called the performance "surreal," referring to how Ledet can take an old song that many 'American Idol' viewers may not recognize and bring it into the present. He went on: "Out of 70,000 there is one American Idol and you sang like that 'one' tonight." Jennifer Lopez complimented Ledet on being "brining down the house again" while Randy Jackson pleaded with the singer to help bring back the R& B genre which he called "ailing and aching."
Could Ledet be Rhythm & Blue's Luke Skywalker? We think so!