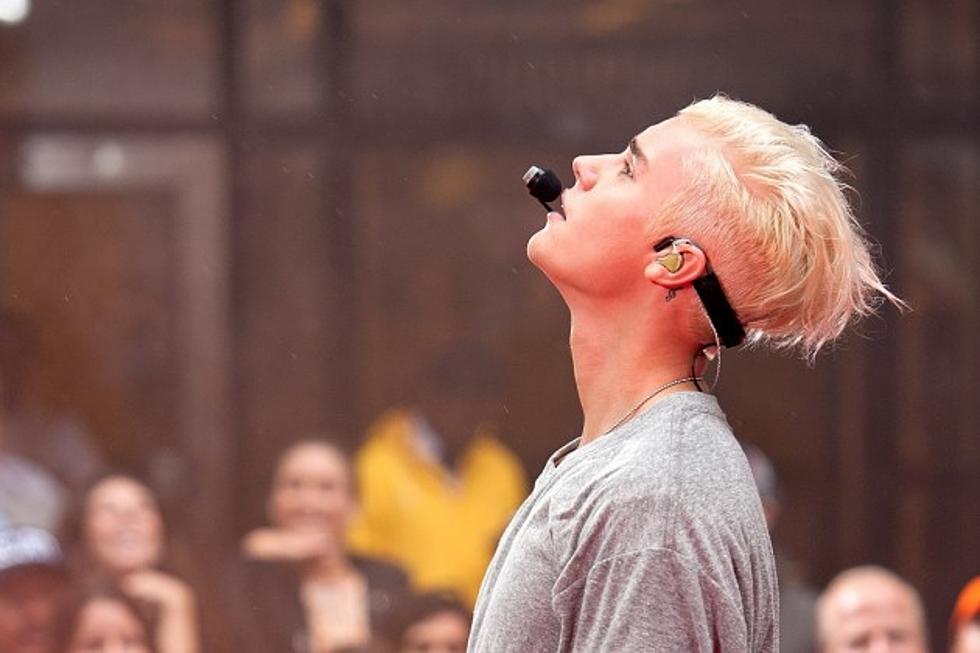 Justin Bieber Breaks His Silence Over Nude Photos, Shares 'I Feel Super Violated'
D. Dipasupil, Getty Images
Justin Bieber has kept fairly quiet since those now-infamous nude photos of the pop singer broke the Internet last week. But, as Billboard reports, Bieber is finally about to break his deafening silence.
In an exclusive Access Hollywood interview set to air on Monday (October 19), the artist will set the record straight on how he's really been feeling. "My first thing was like…how can they do this?" Bieber reportedly shares during the upcoming chat. "Like, I feel super violated. Like, I feel like I can't step outside and feel like I can go outside naked. Like, you should feel comfortable in your own space… especially that far away."
In case you've been living under a rock, on October 7 paparazzi-snapped photos of Bieber standing on a hotel balcony in nothing but his birthday suit while on vacation in Bora Bora hit the web via the New York Daily News, basically turning the world upside down and sending Beliebers everywhere into a chaotic frenzy. Since then, his team has sprung into high gear, threatening legal action to anyone who shares or posts the intimate pics and sending many a cease and desist letter out to various media outlets.
Thankfully, despite the embarrassment of having, you know, unauthorized photos of his naked body out for the world to see and dissect, the Billboard No. 1 artist has kept his chin up, even joking, "That was shrinkage for me!"
Hopefully, by the time the performer's fourth studio album Purpose drops on November 13, this will all be behind him and the focus will be back on the music.
Take A Look At These Stars' Sexy Selfies