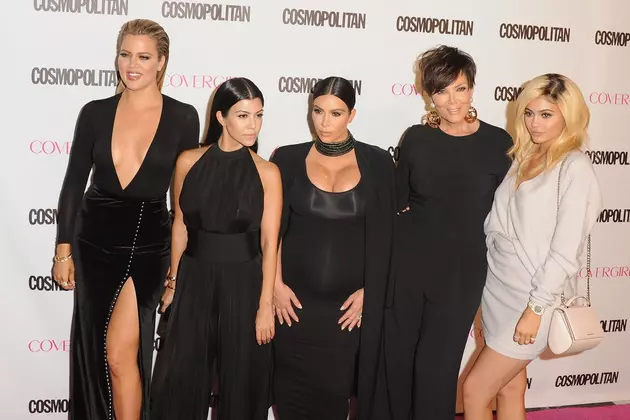 Is 'Keeping Up With the Kardashians' Nearing Its End at Last?
Jon Kopaloff, Getty Images
The March 19 episode of Keeping Up With the Kardashians saw only a slight lift from the underperforming numbers of last week's episode, despite Kim Kardashian's long-teased play-by-play description of her harrowing robbery at gunpoint in Paris last October. Viewers evidently didn't find Kim's televised trauma to be appointment television, as Forbes reports that just 1.58 watched the broadcast.
The Season 13 premiere of Keeping Up With the Kardashians suffered a major ratings drop from the E! series' 2016 season premiere, first prompting the question: Is KUWTK nearing its end?
According to data posted by Showbuzz, the March 12 premiere averaged 1.48 million viewers—down dramatically from last year's 2.19 million viewers on May 1, 2016—and drew a 0.7 in the adults 18-49 rating, marking one of the series' lowest rated premiere episodes since its early run.
Though the numbers aren't necessarily awful, one has to wonder if we've reached peak Kardashian fatigue?
While younger sisters Kendall and Kylie Jenner have become bona fide social media superstars on platforms like Instagram (where Kim and Khloe Kardashian also flourish with millions of followers), fans can keep up with their favorite Kardashians online and on their phones more easily than ever.
Similarly, with the family in the headlines so frequently—from Kim's Paris robbery fallout to Rob's on-again, off-again antics with Blac Chyna—those tapped into pop culture are already getting their fix in the tabloids without having to wait weeks for an episode.
What do you think: Is KUWTK played out, or still in its prime?
Vote below! Poll closes March 27 at midnight EST.
20 Celebrities Who Have Dissed the Kardashians: