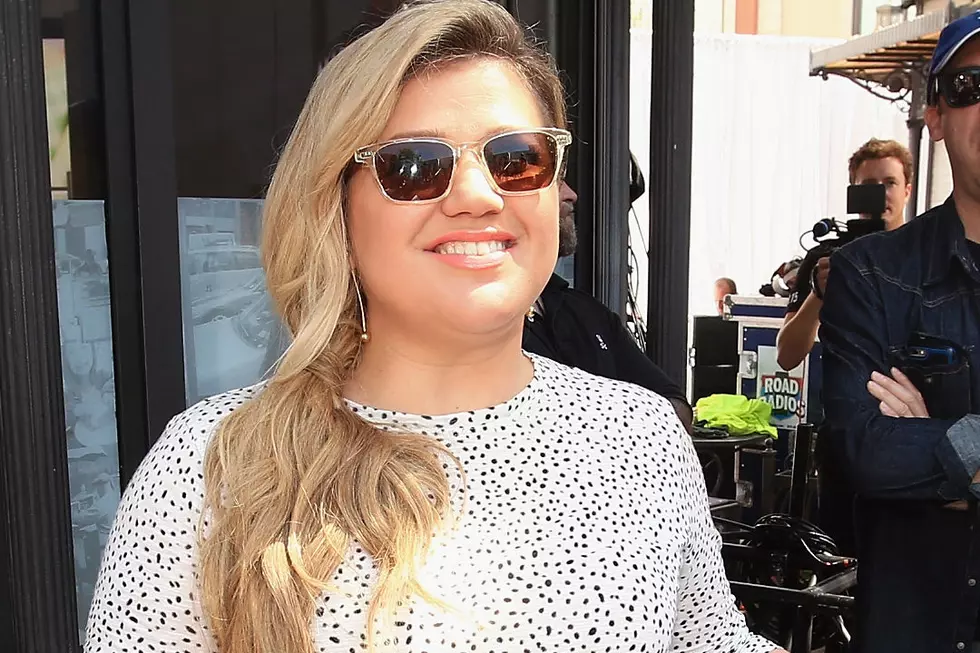 Kelly Clarkson Confirms New Atlantic Signing, 'Soulful Album' + Free Performance Site
Christopher Polk, Getty Images
In a fifth and final installment of a Facebook Live video series Clarkson's been unrolling this week (you can watch here), she announced she's signed a brand new contract with Atlantic, which also oversees the careers of heavy-hitters Ed Sheeran, Missy Elliott and Coldplay, just to name a few.
Clarkson's been signed to RCA since her since her 2002 American Idol win. While she thanked the label for years of great work in the clip, she did admit it's played out a bit like an "arranged marriage," and added she looks forward to working with the eager Atlantic. She also noted the new team understands the "colors of her voice" and is giving her lots of license to proceed with her career as she sees fit — which might also include a country album down the road.
"[Atlantic wants] to make the album I've wanted to make since I was a kid" she explained, adding that she's bringing her catalog "back to Idol days," during which she sang songs by the likes of Aretha Franklin, Marvin Gaye and Tammi Terrell.
"My mom has wanted this for years," Clarkson said of her coming soul record, which she plans to release in 2017.
And there's more good news: to sate fans who constantly demand live covers from Clarkson, the singer has announced the launch of KellyClarksonLive.com, a destination that will upload live performances monthly that fans can download for free. Covers of Coldplay's "Fix You," Etta James' "I'd Rather Go Blind," Radiohead's "Creep" and India Arie's "Ready For Love" are already available.
Oh, plus she performed a devastatingly amazing rendition of Ben E. King's "Stand By Me."
"I'm so excited I can't stop smiling," she said after. Same.
Clarkson had been on vocal rest since cutting a 2015 tour short for strain on her voice, but said in her initial announcement that she was feeling miles better, and couldn't wait to get back to work.
"I'm excited to sing again," she said in her introductory Facebook Live video. "Months ago I sounded like crap…[but] this is the coolest announcement for me as an artist."
A soul record has been a long time coming for the Clarkson-devout. While her career has gone in a mostly pop-rock direction, her 2003 debut LP Thankful included some fan-favorite soul-pop tracks like "What's Up Lonely" and "Thankful" that showcased vocal stylings Clarkson's since left mostly un-included from her discography. Soul-pop tracks like "Why Don't You Try" and "I Had a Dream" have appeared on more recent LPs.
What do you make of Kelly's next chapter? Think it's the right move? Share your thoughts in the comments.
Podcast: 2016's Song of Summer + Kelly Clarkson's Return to Music
Check Out a Collection of American Idol Season 1 Photos You Never Saw: