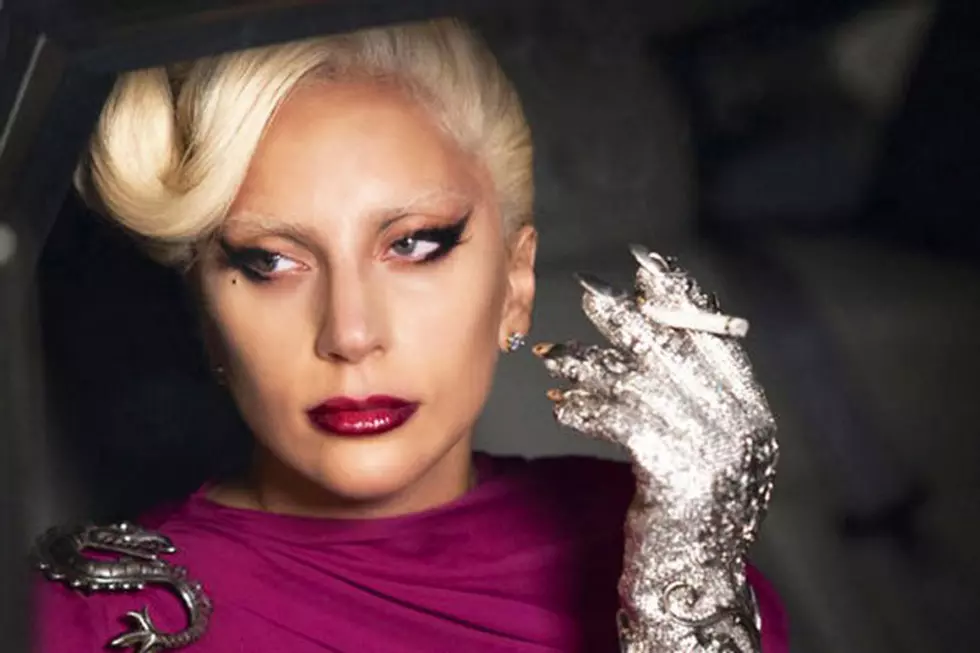 Lady Gaga Will Return to 'American Horror Story'
FX
Lady Gaga won an Emmy for her turn as the Countess in the latest installment of American Horror Story, impressing both critics and fans of the show with her performance. She also made a lasting impression on show creator Ryan Murphy and will return to the series in the future, she confirmed in an interview with Z100's Elvis Duran and the Morning Show.
"I can't promise you how or when or anything like that," she said, shortly after confirming her continued involvement.
Gaga also expanded on her recent Oscars performance of "Til It Happens to You," a song she co-wrote with Diane Warren for The Hunting Ground,  a documentary about sexual assault on college campuses.
Young men and women who were survivors of sexual assault joined Gaga onstage, making for a powerful and emotional performance. The experience resonated so strongly with Gaga that she got a matching tattoo with the other survivors.
"In rehearsal we were hanging out backstage, and they told me they wanted to get matching tattoos," she explained. "I didn't have time to go before the performance, but I wanted to get one with them so i got mine after the performance. We all have this matching survivor tattoo."
Gaga implored other victims of assault to speak out as well, as she's found her newfound transparency an imperative part of the healing process.
"You don't even know you're not over it…You can't imagine... For me, everyone's going, 'Well, why are you upset? You're about to perform at the Oscars. You might win an Oscar,'" she said. "None of that is nearly enough to pay for what I've felt for the past ten years. There's no currency for it."
Listen to Gaga's full interview with Z100 above.