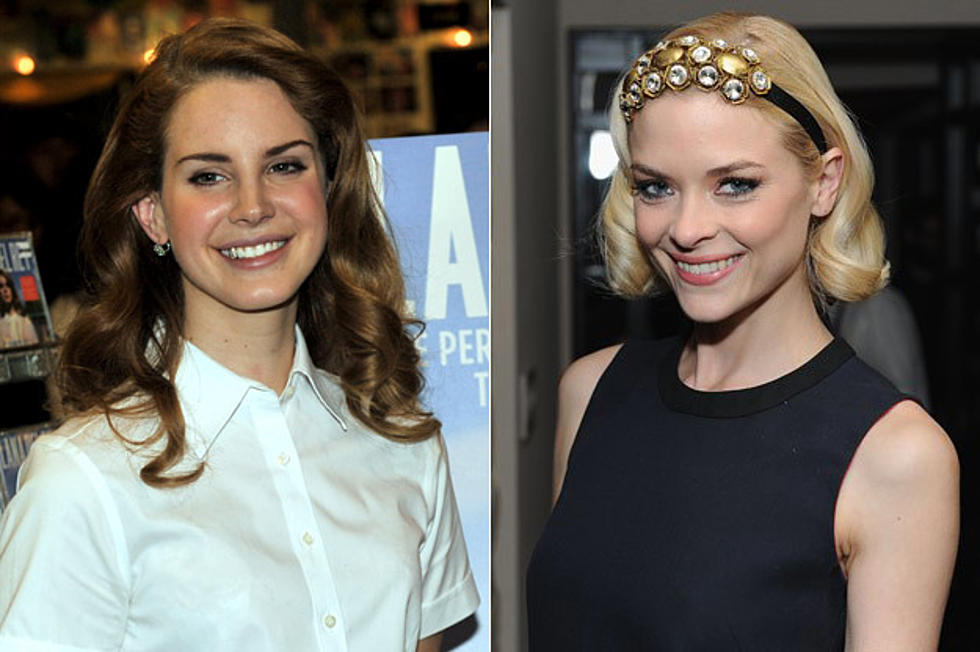 Lana Del Rey's 'Summertime Sadness' Video to Feature Actress Jamie King
Lana Del Rey recently shot the music video for her latest tune, 'Summertime Sadness,' and it looks like the pop star has enlisted actress Jaime King to star alongside her.
Just Jared posted a set of exclusive photos from the shoot, one of which shows the two beauties driving together. King looks distraught in one of the pics, while Del Rey is facing her. The stars descended on Santa Clarita, Calif. on Saturday, April 21 to shoot the footage to the 'Born to Die' track.
According to the site, the forthcoming video was directed by King's husband, filmmaker Kyle Newman, and Spencer Susser. 'I Am Number Four' star Alex Pettyfer was also reportedly on the set, helping out as a production assistant. Sounds like it was a star-studded day!
'Summertime Sadness' follows the release of several 'Born to Die' singles, including 'Video Games,' 'Blue Jeans' and the album's title track. There's no word on whether the song will be an official single from the singer's debut LP.
Del Rey released her video for 'Carmen' over the weekend, which is yet another vintage-inspired montage that incorporates footage of the 25-year-old star and her on-screen beau. Judging by the photos, it seems 'Summertime Sadness' will have a larger narrative with, but fans will have to wait until next month to see what it's all about.