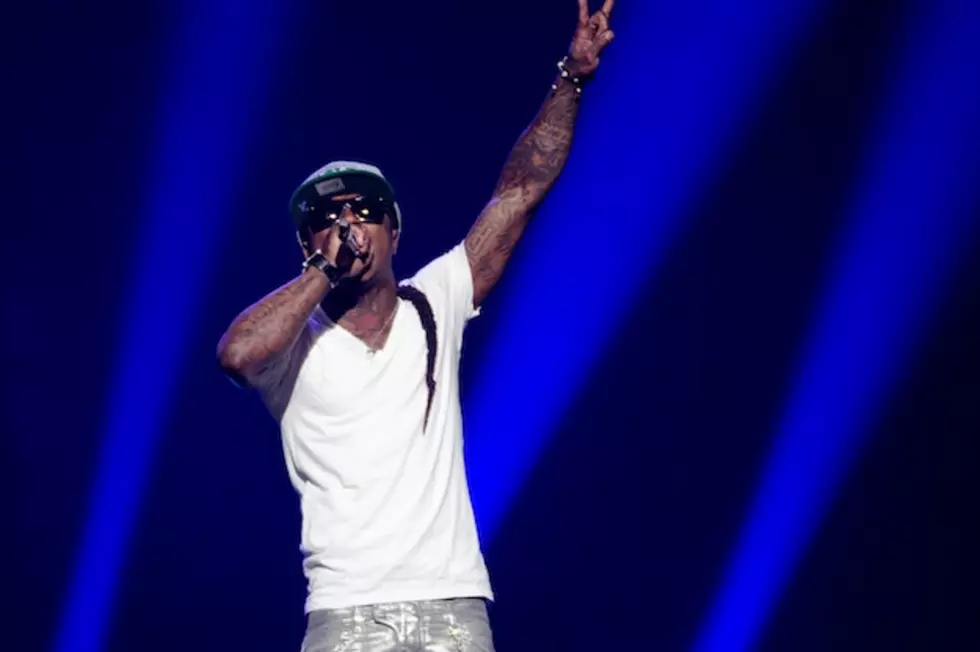 Lil Wayne's 'Carter IV' Lands No. 1 Spot on Billboard With Nearly a Million Sold
It truly is Wayne's World! Rapper Lil Wayne's 'Tha Carter IV' premiered atop the Billboard 200 chart this week selling a whopping 965,000 copies in its first week of release. This marks Weezy's third No. 1 album following 'I Am Not a Human Being' in 2010 and 'Tha Carter III' in 2008. This also makes 'Carter IV' the second-biggest album of 2011, behind Lady Gaga who debuted at the top with 1.11 million copies sold of 'Born This Way.'
In addition, the Young Money captain broke a new iTunes record for downloads. The LP moved 345,000 digital copies last week smashing Jay-Z and Kanye West's previous iTunes sales record of 290,000 downloads for their duet LP 'Watch the Thrown.' In total, with other online retailers, 'Carter IV' sold 362,000 downloads.
A jubilant Wayne went onto his Twitter account to thank his fans for making him No. 1 on the music charts this week. "Thanx to all who bought my album and helped me feed my family! I love u all! I honestly do. God knows this is true," he tweeted. "I have the best fans in the universe! I thank u all. Hard work and dedication pays well. Young Mula baby!"
Elsewhere on the chart, Hov and Yeezy's 'Watch the Throne' LP dropped from No. 2 to No. 4 with 80,000 copies moved, while Game's 'The R.E.D. Album' took a tumble from the top spot to No. 8 with 39,000 units sold.