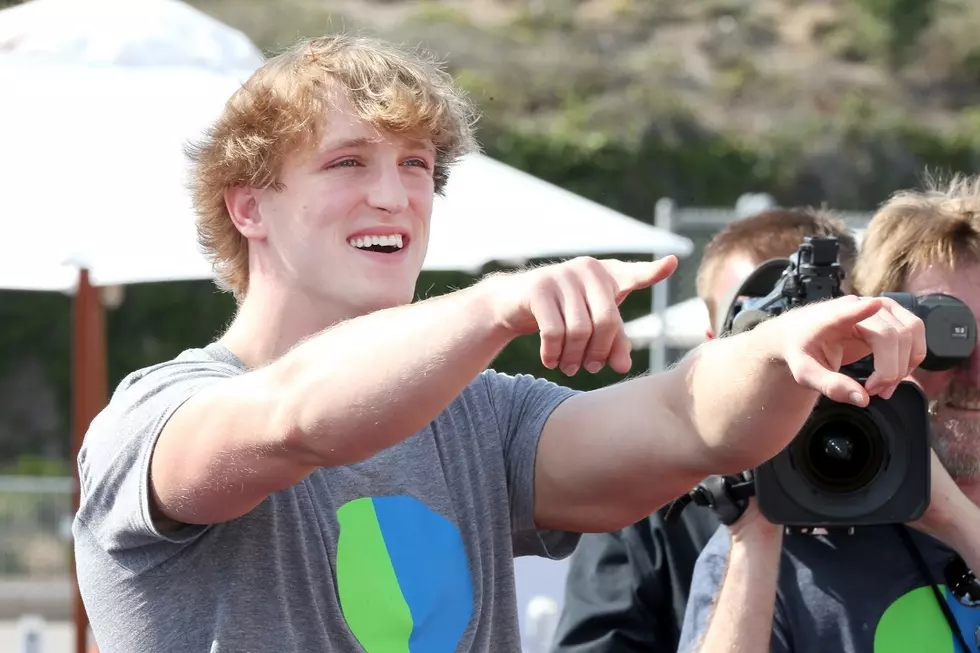 YouTube Star Logan Paul Faces Backlash After Showing Dead Body in 'Suicide Forest' Video
Frederick M. Brown, Getty Images
Viral web star Logan Paul was met with international backlash Monday (January 1) after uploading a video to his YouTube channel that revealed the dead body of a man who had committed suicide in Japan.
On Sunday (December 31), Paul posted a 15-minute video showing him and his friends exploring Aokigahara forest (infamously known as "suicide forest"), a vast wooded area located at the base of Mt. Fuji.
Titled "We found a dead body in the Japanese Suicide Forest...," the clip, which has since been deleted, revealed Paul stumbling upon the body of a man who had seemingly hanged himself on a tree. The video featured a full visual of the body (sans the man's face, which was blurred), including a close-up of the deceased man's hands.
The insensitive, graphic video also showed Paul, who was wearing a Toy Story hat, and his friends continuing to laugh awkwardly and crack jokes before loosely addressing suicide and depression.
On Monday, two days after uploading the video, Paul responded to the backlash he received on social media with a message on Twitter.
"Let's start with this: I'm sorry," he wrote in a statement. "This is a first for me. I've never faced criticism like this before, because I've never made a mistake like this before. I'm surrounded by good people and believe I make good decisions, but I'm still a human being. I can be wrong."
"I didn't do it for views," Paul continued. "I get views. I did it because I thought I could make a positive ripple on the Internet, not cause a monsoon of negativity. That's never the intention."
The YouTuber also claimed that the video was meant to raise awareness for issues surrounding mental health.
"I intended to raise awareness for suicide and suicide prevention and while I thought 'if this video saves just ONE life, it'll be worth it,' I was misguided by shock and awe, as portrayed in the video," he shared. "I still am."
Even celebrities were offended and heated by the shocking video.
"How dare you! You disgust me," actor Aaron Paul tweeted. "I can't believe that so many young people look up to you. So sad. Hopefully this latest video woke them up. You are pure trash. Plain and simple. Suicide is not a joke. Go rot in hell."
Located roughly two hours southwest of Tokyo, Aokigahara forest is infamous for its tragic history and spooky image.
It's believed that up to 105 suicides take place each year in Aokigahara, which is known for being eerily quiet thanks to lava-rich soil and dense vegetation. Signs featuring a suicide prevention hotline number and urging visitors to think of their loved ones are located at various trail entrances throughout the woods.
Aokigahara was the subject of a 2016 horror film called The Forest.