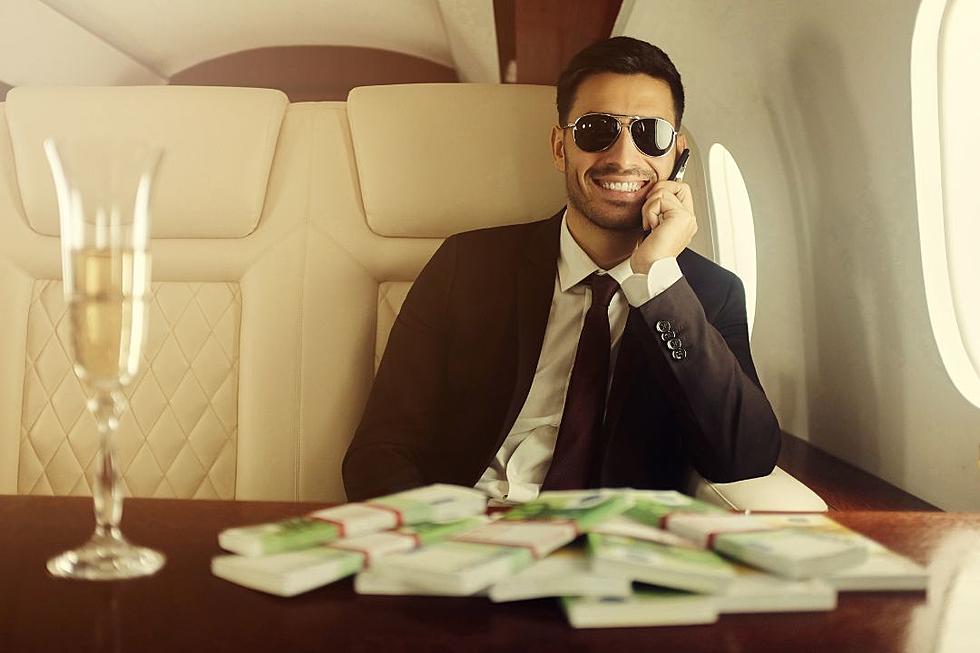 Man Terrified to Tell His Parents He's a Millionaire: 'They'd Disown Me'
ThinkStock via Getty Images
Most people want to share their success with their family. However, one man who claims he's a millionaire is afraid to tell his parents about his wealth because he fears they will "disown" him.
Guiseppe Fiorentino, who found success through e-commerce, hasn't told his family how much money he makes because he thinks they will assume he is a "mafia boss."
"To my parents, my wealth is incomprehensible. I can't tell them the truth because they would never understand — they've never heard of reselling goods for profit," Fiorentino said, according to The Mirror.
"They know me and know that I'm a good human being, but would instantly believe that I was doing some kind of criminal activity. I've got a diamond watch worth £27,000 [$32,000] and I never wear it around them, because to my parents it's a sign that I'm up to no good," he added.
Fiorentino reportedly makes roughly £85,000 ($100,000) a month, and enjoys luxury cars and trips to Dubai, Egypt and recently London, however, hides it from his parents, who moved from Sicily to Switzerland years ago to give their son a better life.
"Southern Italy is very poor and most of the people with money there are in the Mafia. If you go around flaunting your wealth with designer clothes, luxury watches, and high-end cars, then everyone knows that you're part of a gang. Nothing has to be said – it's just a fact. I can't share this side of my life with some of my Italian family members, because I'm scared they'd disown me," he explained.
Fiorentino added that "no matter how hard I tried to convince them that I am an entrepreneur who has made his money through blood, sweat, and tears, they'd still think I was in the mafia."
READ MORE: 10-Year-Old Girl With a Business Is Close to Retiring as a Millionaire
Since his family members are older and doesn't use the internet, it's easy for Fiorentino to hide his lavish lifestyle.
"I interned at a Swiss bank when I was 16 years old and was offered a job afterward, my parents think I still work there now. I've always wanted to be rich but never knew how to do it until I stumbled across e-commerce. I started out selling small clothes online but then expanded into bigger goods. When I turned 23, I quit my job at the bank and haven't looked back since," he shared.
Celebrities' Weirdest First Jobs