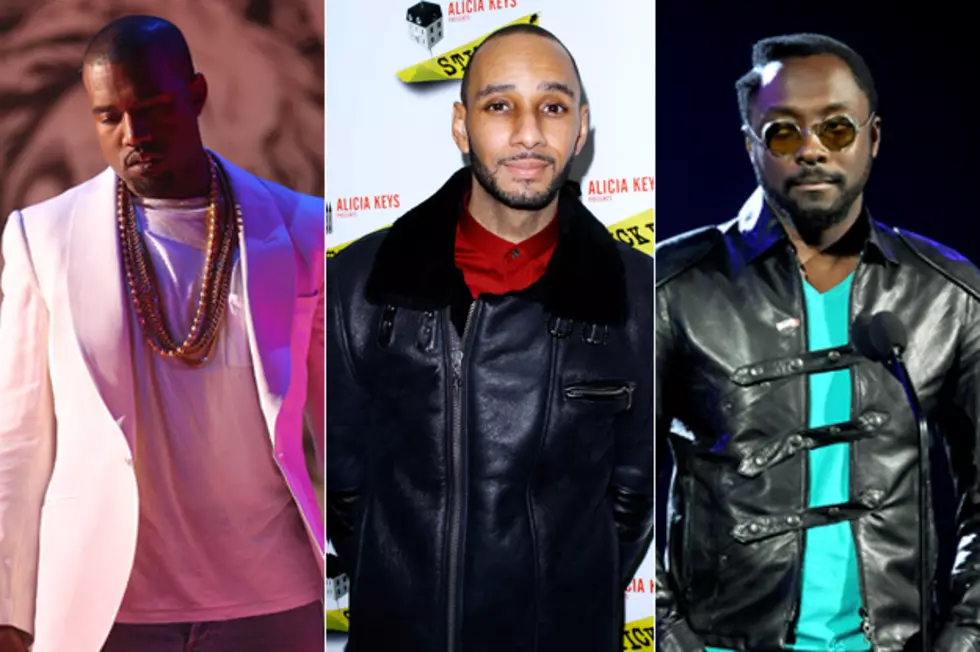 Megaupload Files Countersuit Against Universal Music Group
We all know that Megaupload is one of the web's biggest file sharing services (and the only one with its own catchy theme song). What most users don't realize is that the site's CEO is none other than Swizz Beatz, who has some of his pals in trouble with their label.
Universal Music Group is home to song contributors Kanye West, Diddy and will.i.am. The label issued a take down notice to YouTube, citing that their artists' performances were unauthorized.  Now Megaupload is fighting back -- in court.
MegaUpload is filing a lawsuit against Universal for blocking distribution of the promotional video. The file sharing giant's reps told the New York Post, "We have never received any word that any artist has [individually] filed a take-down ... [we have] legally binding agreements with the performers that appear in the video ... They promised that they had the rights to enter into that agreement and it's not interfering with any third-party rights."
This isn't the first time the file sharing debate has gotten litigious. Last month, Universal filed a copyright suit against Megaupload, claiming that the artists who appeared in the video and on the song were under contract.
The artists' promotion of the site puts them in a tricky situation. File sharing hurts their sales, which hurts their label -- but it's also a way for them to proliferate their art, and most artists don't earn much from actual album sales anyway.
The artists themselves listed other incentives to using Megaupload. West called it "the fastest and safest way to send files," while Snoop Dogg claims that "it keeps the kids off the street." While we're not sure that file sharing will prevent kids from joining gangs later in life, we do see why artists would endorse it -- and why labels would shun it.
What do you think of the file sharing debate? Let us know in the comments!