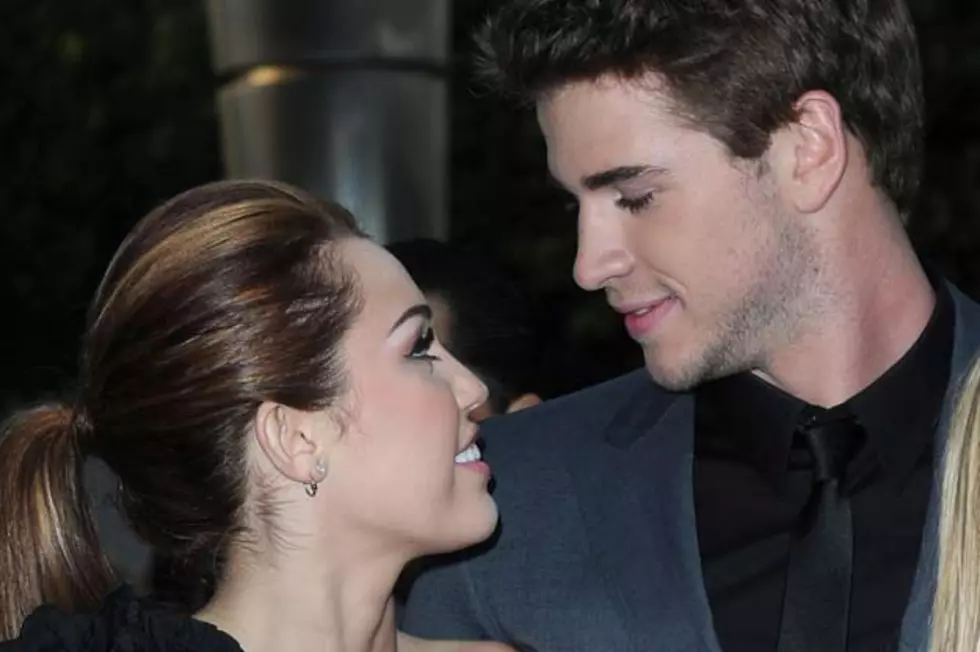 Miley Cyrus Gushes About Boyfriend Liam Hemsworth
Miley Cyrus is talking like a girl in loooooove! NZCity reports, via a chat the teen had with philSTAR, that Cyrus had nothing but positive things to say about her renewed relationship with Aussie actor Liam Hemsworth -- who she dated for a year and a half before splitting last November, only to reunite this summer!
Cyrus told philSTAR that the relationship works because Hemsworth listens to her. She said, "I think it's someone that is always there to listen and I think that's when people make mistakes because they always want to have the answers and I don't like people trying to fix me. I just like them being able to listen." Miley is a strong, successful girl and she doesn't need life savers. She just needs ears. Sounds like Hemsworth does just that.
Cyrus, 18, also admitted that everything is coming up roses for her in 2011, despite a rocky end of 2010, with that whole salvia bong incident and her parents' almost divorce. She gushed, "Everything's great, I'm happy and there's nothing I can complain about. I'm performing and doing what I love and I have awesome people in my life so nothing can really go wrong." Indeed, she is leading quite the charmed life right now.
When Cyrus toured Australia earlier this summer, she did tell Aussie radio that "I love Australian boys" and that she wasn't coming to town single. At least a local boy done good gets to date America's sweetheart.